From where I stand: "The absence of violence is not the end of war"
Date:
Story originally published on UN Women Lebanon's website.
Roy Sayegh, 29, is a Lebanese psychotherapist working to help people heal from both past and present trauma through therapy. After the 2020 Beirut Port explosion, he joined the Lebanese NGO Restart Center for Rehabilitation of Victims of Torture and Violence and worked with them to provide psychosocial support and therapy to women affected by the Lebanese Civil War, in partnership with UN Women.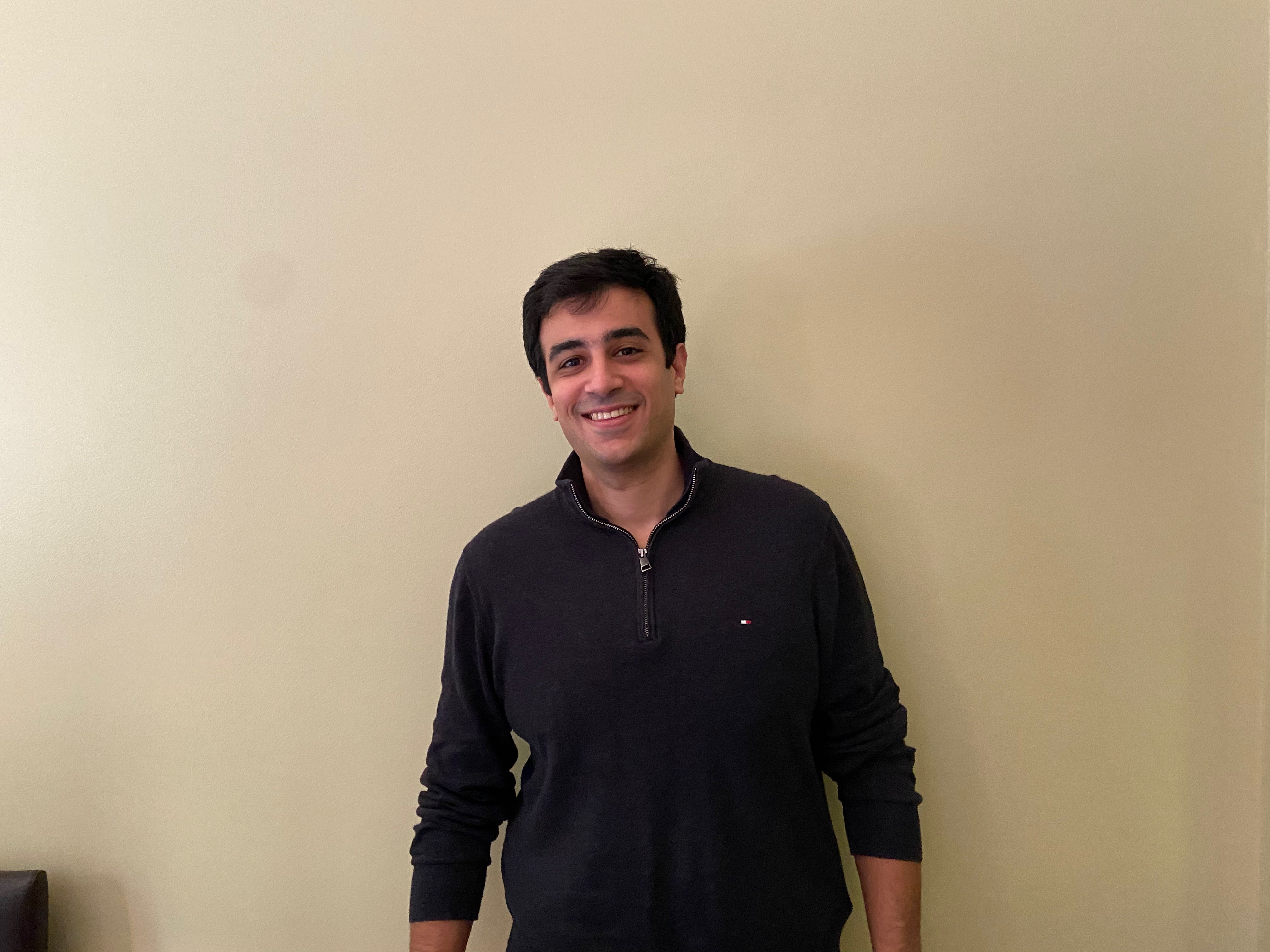 I first joined Restart as a volunteer to help people affected by the Beirut 2020 Port explosion in the best way I knew how. I began by volunteering for two days a week at Restart's emergency tent in Mar Mikhael and moved to full time with the centre in September 2020.
Through my work with them, I have been working with women affected by Lebanon's 1975-1990 war, supported by UN Women. The impact of the war is very much still alive; we see it every day when we talk to patients. We take a holistic approach to addressing it. We start with individual consultations, then design sessions based on the specific needs of the group we are working with, before patients to other services or groups that they may benefit from.
In January 2021, I started working with a 73-year-old stay-at-home mother who was still traumatized from living through 15 years of war. She has undergone ten sessions of therapy so far. We have had quite the journey together; at first, she was skeptical as to how I could support her through this process, since I was younger than her and I did not experience the war. But she would soon recognize that the therapy provided her with a space where she felt comfortable and safe to share her experiences and trauma.
She felt odd that she was still suffering so much from her experiences, 30 years before. She said, it still felt like it was only yesterday. Together, I was able to help her acknowledge that even though war stops, its consequences haunt us years after. People open up when they understand it is acceptable to feel what they are feeling.
She described the times she endured during the war and her anxiety about the future, as she feels that the current events reminded her of the past. Every day, she faces the news of economic crisis, soaring prices, and political tensions which trigger her anxiety and fears of the past repeating itself.
She has told me that her worry has drastically decreased since the start of sessions. The improvement is tangible, and I think what helped the individual therapy were the group sessions we provided with others like her. Coming together, finding others like you, is a key tool for overcoming trauma. We can learn a great deal on this from spaces and organizations such as the *Committee of the Families of the Kidnapped and Disappeared in Lebanon.
Over the years, I have seen the psychological impact the war has had on my own relatives and how reluctant they are to discuss the war; I can tell that it is still bothering them. Many people suffer similarly. I tell them of the importance of receiving support and seeking help from a specialist, but often I am shrugged off by my family members and others who want to just forget the past.
But this approach rarely heals trauma. It is essential to address the stigma around seeking psychological support and help people to access the help they need. The absence of violence is not the end of war."
Roy Sayegh, 29, is one of 18 psychotherapists providing therapy to over 247 women, men and children affected by the Lebanese Civil War provided by the Restart center under the UN Women, UNDP and OHCHR "Dealing with the Past: Memory for the future" project. The project is generously supported by the United Nations Peacebuilding Fund (PBF).

*The Committee of the Families of the Kidnapped and Disappeared in Lebanon is a grouping of the families of those who were kidnapped and were forcefully made to disappear during the Lebanese Civil War, the committee started working in 1982.