Areas of work and programmes - Lebanon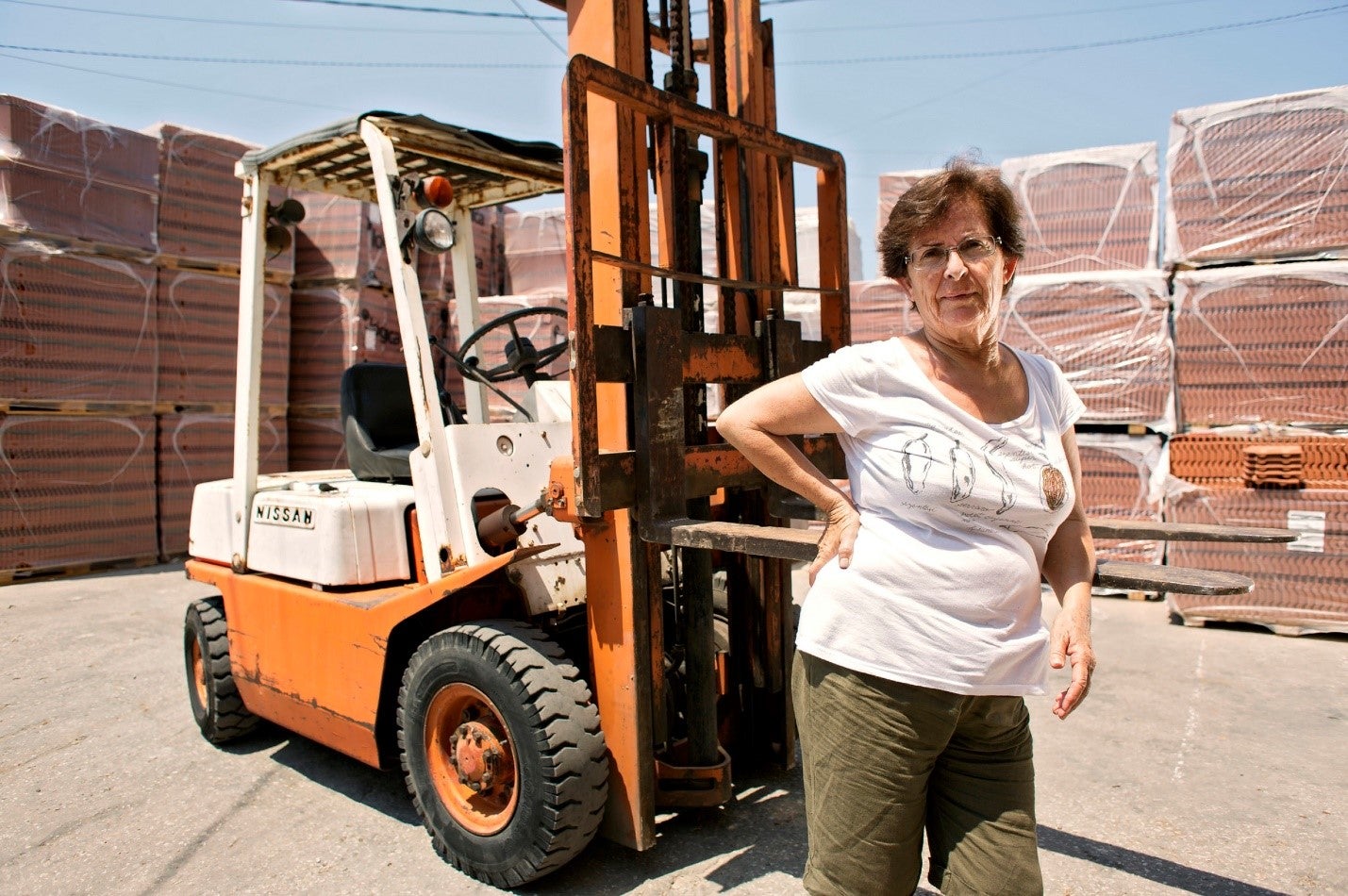 Overview
UN Women in Lebanon works across the humanitarian-development-peace and security nexus to support national efforts for the achievement of the 2030 Sustainable Development Agenda. To create an enabling environment for the realization of gender equality and women's empowerment, UN Women advocates and supports social mobilization for legislative reform, works with the partners and the Government of Lebanon to build gender responsive institutions, and delivers essential services to women and girls in need – Lebanese and refugees. This is complemented by work that seeks to engage communities, women and men, on issues of gender equality with the objective of addressing discriminatory gender norms. Within the UN's humanitarian response, UN Women is both delivering essential services to women at risk while also providing technical assistance to humanitarian partners, and supporting national partners to call for inclusive recovery.
UN Women's work in Lebanon is largely undertaken through the following focus areas:
Women's Economic Empowerment – the provision of a holistic package of asset replenishment, job placements and entrepreneurial support, with protection services and work on community leadership and engagement.
Women's Political Participation – support on gender mainstreaming to emerging political groups, coalition building for women's organizations around governance reform, cooperation with political parties on women's engagement and representation, legal advocacy and technical assistance for legislative reform.
Women, Peace and Security – support to the implementation of the National Action Plan on Women, Peace and Security, including through promoting access to justice and the provision of legal aid, targeted work on community mediation and conflict prevention, memorialization and reconciliation.
Social Norms work – to engage men and women in issues of gender equality, to support behavioural change.
Women's Economic Empowerment

For a longer brief on the work we do in this area, please click here.
UN Women began working on women's economic empowerment in Lebanon in 2015 with a focus on support to Syrian refugees, through the provision of asset replenishment, support to enter the labour market – where legally permissible, and the provision of protection services and support for community engagement. Since then the programme has expanded to include Lebanese nationals, with two tracks – one that supports emergency livelihoods and a second that takes a more holistic and long-term approach to women entering and remaining in the economy.
In 2020 UN Women began working to support migrant domestic workers in Lebanon, both with essential services required and through legal aid and strategic litigation.
The programme includes policy work on issues of social protection (under the broader UN framework of support) and economic recovery. Private sector engagement is harnessed through the Women's Empowerment Principles (WEPs), to which over 20 companies in Lebanon have signed to date.
Women, peace and security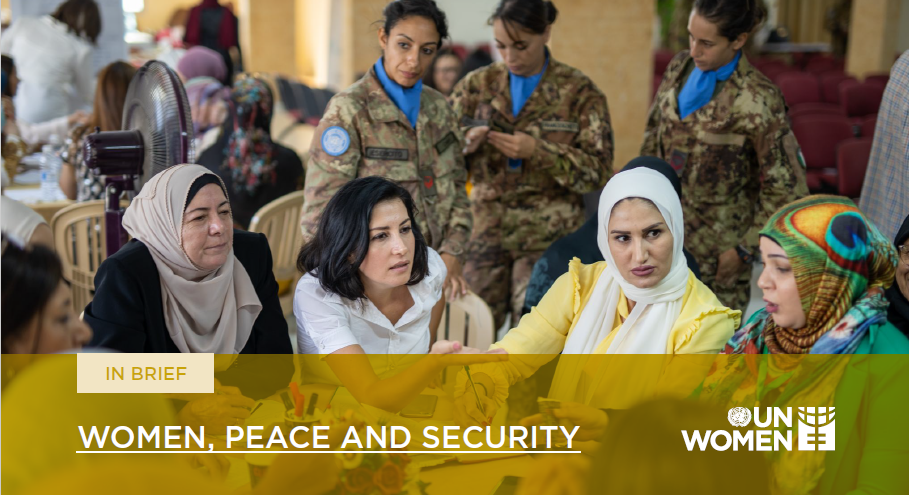 For a longer brief on the work we do in this area, please click here.
UN Women Lebanon's programme "Implementing UN Security Council Resolution 1325: Participation, Prevention, Protection and Relief and Recovery" (2019-2021) builds on UN Women's global expertise and leadership on issues of women, peace and security. It works to support the Government of Lebanon, through the National Commission for Lebanese Women, on the passage and implementation of the National Action Plan (NAP) 1325. This is complimented with targeted work to on mediation and non-violent conflict resolution that focuses on both the community and national level. Through a joint programme, UN Women works to document gender stories from the civil war and support dialogue and reconciliation, to promote a holistic approach to dealing with the past. Policy advocacy with partners on issues of personal status reform and citizenship are central to the work of UN Women in Lebanon.
Women Political Participation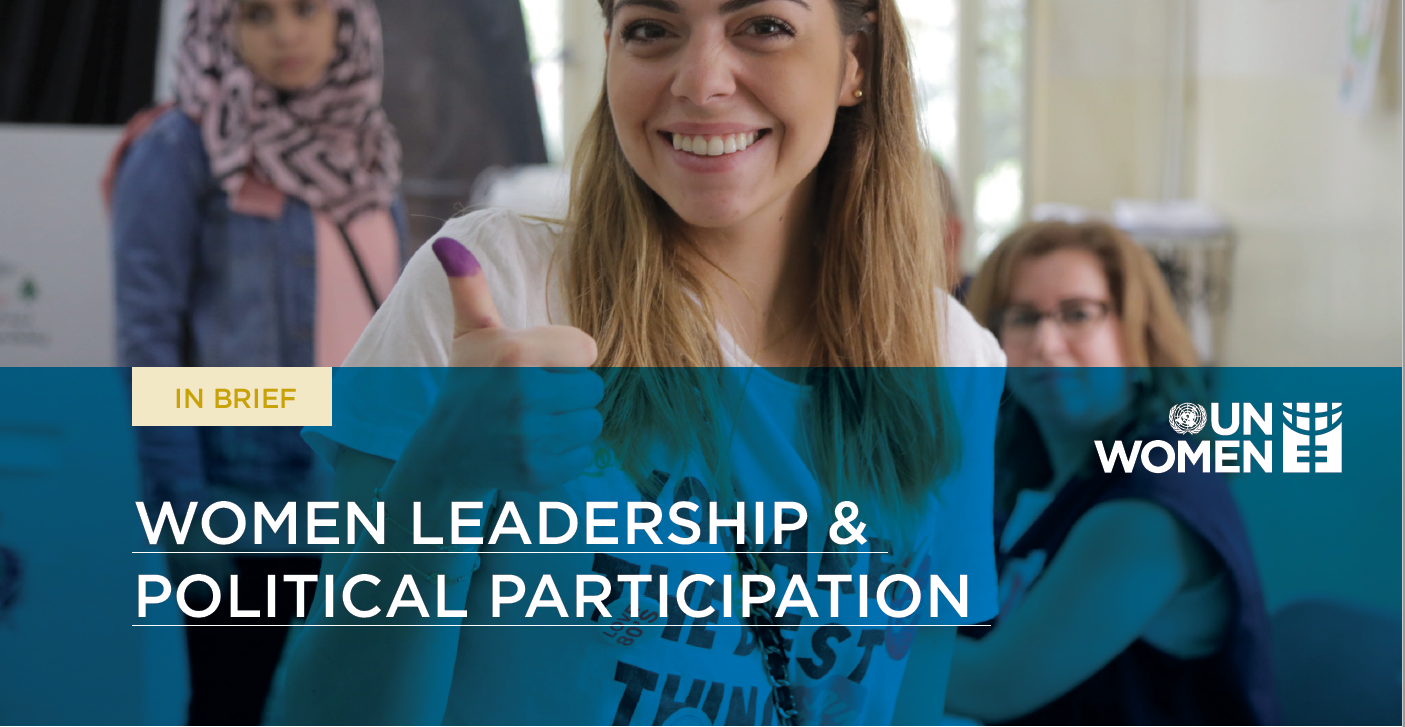 For a longer brief on the work we do in this area, please click here.
UN Women is working with partners in Lebanon to build a common feminist vision for governance and electoral reform, with a view to engagement in support of women's participation in the planned 2022 national and municipal elections. This is complimented by support to independent women's rights organizations and to emerging political groups and established political parties on gender mainstreaming and women's representation.
Men and Women for Gender equality
To complement its legislative advocacy work with efforts to address social norms at the family and community level, UN Women in Lebanon is implementing, "Men and Women for Gender Equality, Phase II" (2019 - 2022), funded by the Swedish International Development Cooperation Agency (Sida), which tackles the root causes of gender inequality as identified by The International Men and Gender Equality Survey (IMAGES) Lebanon.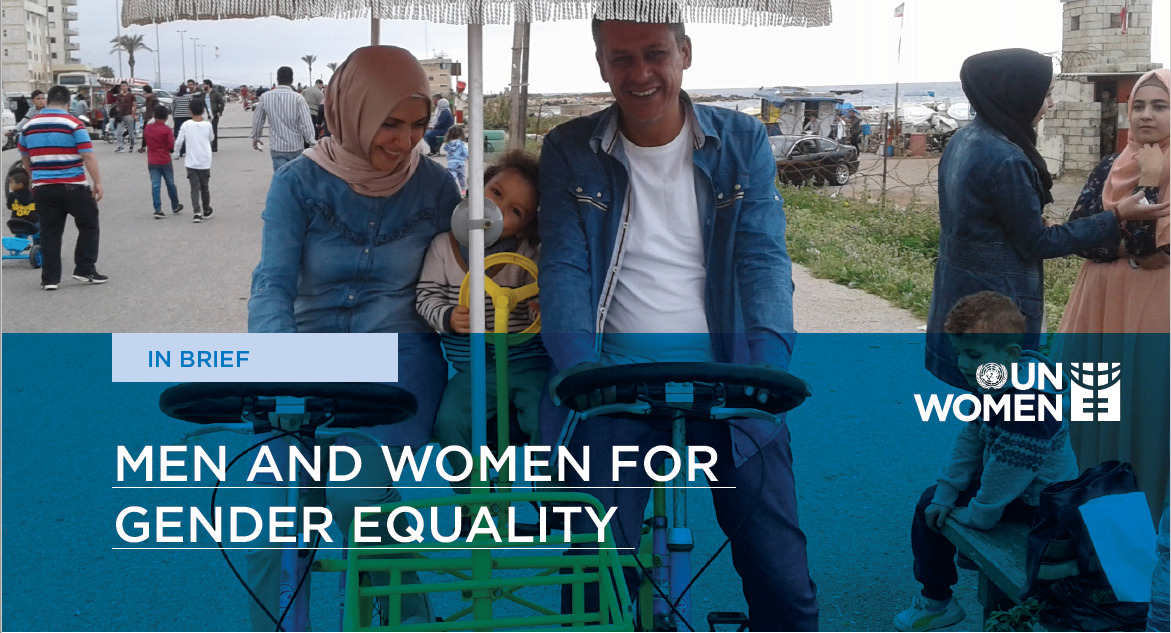 For a longer brief on the work we do in this area, please click here.
The project addresses social norms, legislation and policies related to gender inequality. In its phase I, Lebanon IMAGES study was completed – the first comprehensive study on social norms and masculinities in Lebanon. Building from its findings, community-based and national level consultations were organized to develop models to address social norm changing at the community level. Phase II focuses on implementing and replicating community-based interventions for challenging social norms and promoting gender equality. These are taking place across the country, including in UNRWA managed Palestinian refugee camps. This is complimented by support to civil society organizations to advocate for legal and policy change.
Coordination
UN Women leads the UN Gender Theme Group, pulling together gender expertise in the country to support collective action on issues of women's rights and gender equality. UN Women also seconds personnel to the World Health Organisation (WHO) and the Office for the Coordination of Humanitarian Affairs (OCHA), in order to support gender and protection mainstreaming throughout Lebanon's crisis response work.
Partnerships and coordination with the UN system and external actors including national institutions, CSOs, I/NGOS, academia, among others is an integral part of UN Women's work in advancing the gender equality and women's rights agenda, by working with key stakeholders to combine expertise and resources and be a driving force for progress in gender relations.
Impact
Read our Impact Brief 2018 here.
UN Women works across the humanitarian, development, peace and security nexus to support national efforts to accelerate the Sustainable Development Goals in Lebanon. We work with national actors, development partners, civil society and academia in building an enabling policy and social environment for women's empowerment, and in addressing root causes of gender inequality. This includes gender-responsive service delivery interventions for Lebanese and refugee communities.