Lebanon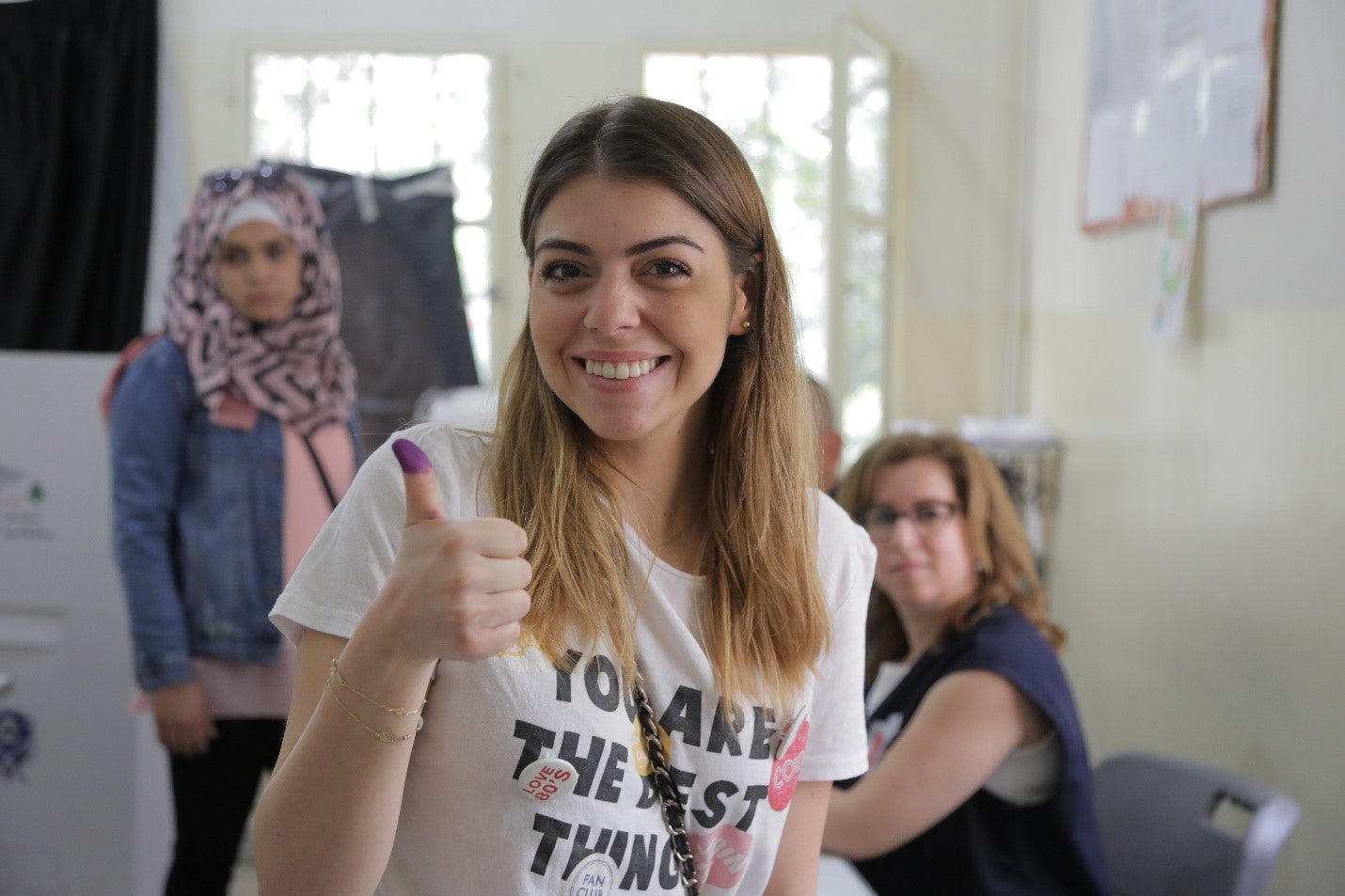 Lebanon enjoys one of the most vibrant feminist movements in the Arab region. The right of Lebanese women to vote was recognized in 1952, and since then Lebanese women have made great strides in advancing the women´s empowerment agenda. Lebanon's ratification of the Convention for the Elimination of All Forms of Discrimination Against Women (CEDAW) in 1997 catalyzed a greater awareness of women's rights within Lebanese society, followed by the establishment in 1998 of the National Commission for Lebanese Women (NCLW), which is affiliated with the Presidency of the Council of Ministers. Today, primary school enrolments of girls and boys are equal and 83 per cent of Lebanese women are literate.
However, a number of legal, institutional and social hurdles to women's full enjoyment of their rights remain in place. Lebanon has maintained reservations on the CEDAW Article 9(2), regarding nationality; several subparagraphs of Article 16(1), related to personal status laws; and Article 29(1), on the settlement of disputes on the interpretation of Convention to the International Court of Justice. In Lebanon, the labour force participation rate for women aged 15 years and above is 29 per cent compared to 72 per cent for men.
Moreover, Lebanon is going through an unprecedented political and economic crisis, compounded by multiple shocks that hit the country throughout 2019 and 2020 – the October 2019 uprising, the onset of COVID-19 in February 2020 and most recently the August 2020 Beirut Explosion.
The economic crisis, which has manifested itself in currency depreciation, shortages and inflation, has been deepened by continued sectarian impasse, creating a reinforcing cycle of political and economic crisis. ESCWA estimates that more than 55% of the country's population is now trapped in poverty and struggling for bare necessities, i.e., almost double last year's rate which was 28%. Extreme poverty has registered a threefold increase from 8% in 2019 to 23% in 2020. GDP is expected to fall by at least 13.8% in 2020, and UN Women had estimated in June that women's employment in Lebanon was set to fall by 14-19% as a result of current economic contraction rates. These numbers will deepen as a result of the August blast.
This comes on top of – and has been exacerbated by - an almost decade long protracted Syrian refugee crisis, which has overstretched governmental services and the country's infrastructure, and increased competition for employment in marginalized communities.
This multifaceted crisis is happening within a context of deep and structural gender inequalities. Lebanon has one of the highest overall gender gaps in the world (ranking 145 out of 153 countries in the World Economic Forum Gender Gap report 2020), and amongst the lowest global rates of women's labor market participation, hovering at 29% for women and 76% for men. Prevalence rates for spousal violence are around 25% and women make up only 4.6% of the Parliament. Within the refugee community, refugee women are the most food insecure, and significantly more likely to note have legal residence or access to adequate shelter.
To fully achieve gender equality and the empowerment of all women and girls, in accordance with the 2030 Agenda for Sustainable Development, more efforts are required to address the country's systemic gender issues.
Since 2012, UN Women has been supporting Lebanon through the global grant-making mechanism, the Fund for Gender Equality (FGE). With an on-the-ground presence beginning in 2017, UN Women Lebanon has expanded its intervention and currently works in the areas of Women's Economic Empowerment; Women's Political Participation; Women, Peace and Security; and Men and Women for Gender Equality, in line with the 2030 Agenda and the 17 Sustainable Development Goals (SDGs).
Through its interventions, UN Women aims to fully engage women in political institutions and processes and to provide them with means to access decent work and income security. It also seeks to guarantee women's participation in decision-making, at the household and community levels, and in peace and security commitments, so that women may participate equally in the socio-economic development of Lebanon. UN Women also engages men and boys in addressing negative stereotypes and inequalities.