UN Secretary-General's policy brief: A Disability-Inclusive Response to COVID-19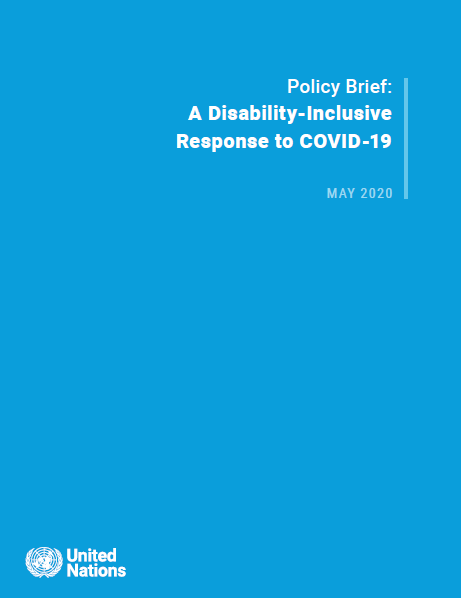 The global crisis of COVID-19 is deepening pre-existing inequalities, exposing the extent of exclusion and highlighting that work on disability inclusion is imperative. People with disabilities—one billion people— are one of the most excluded groups in our society and are among the hardest hit in this crisis in terms of fatalities.
Disability inclusion will result in a COVID-19 response and recovery that better serves everyone, more fully suppressing the virus, as well as building back better. It will provide for more agile systems capable of responding to complex situations, reaching the furthest behind first.
This Policy Brief highlights the impact of COVID-19 on persons with disabilities and in doing so, outlines key actions and recommendations to make the response and recovery inclusive of persons with disabilities. While the brief contains specific recommendations focusing on key sectors, it identifies four overarching areas of action that are applicable for all.
View online/download
Bibliographic information
UN Women office publishing: UN Women Headquarters