Three Tunisian women committed to the environment
Date:
Faced with environmental and social issues, entrepreneurs today are increasingly committed to developing climate change solutions. Amongst these actors, many women are leading eco-feminist movements, and implementing sustainable and innovative projects to create a positive social and environmental impact in their communities.
International Women's Day 2022, under the theme "Gender Equality Today for a Sustainable Tomorrow", was an opportunity to highlight the invaluable contributions of women in addressing climate change as well as to encourage their full and active participation in climate action.
As we continue to celebrate International Women's Day, meet some of the Tunisian women leading solutions and positive change for environment.
Mayssa Sandli, Founder of BLUETN
Mayssa Sandli is the founder of BlueTN, the first digital media outlet to raise awareness on environmental issues in Tunisia. Targeting the general public, Mayssa's platform actively promotes the protection of the environment through innovative ways, explaining the issues in clear language, and sensitizing without moralizing, especially on matters that tend to be complicated.
"I have always been very sensitive to nature and the environment. I knew the value of the bee, the frog, the value of the rain, and what we can face when we don't protect them. So, the passion grew with me," says Mayssa. She discovered her love for nature growing up at her grandmother's farm.
Her interest grew year by year and motivated her to go on a backpack and cycling tour around Tunisia where she saw firsthand environmentally deteriorated areas impacted by climate change, prompting her to launch her platform to raise awareness of these issues.
Soumaya Razgallah, President of "She is the Goal"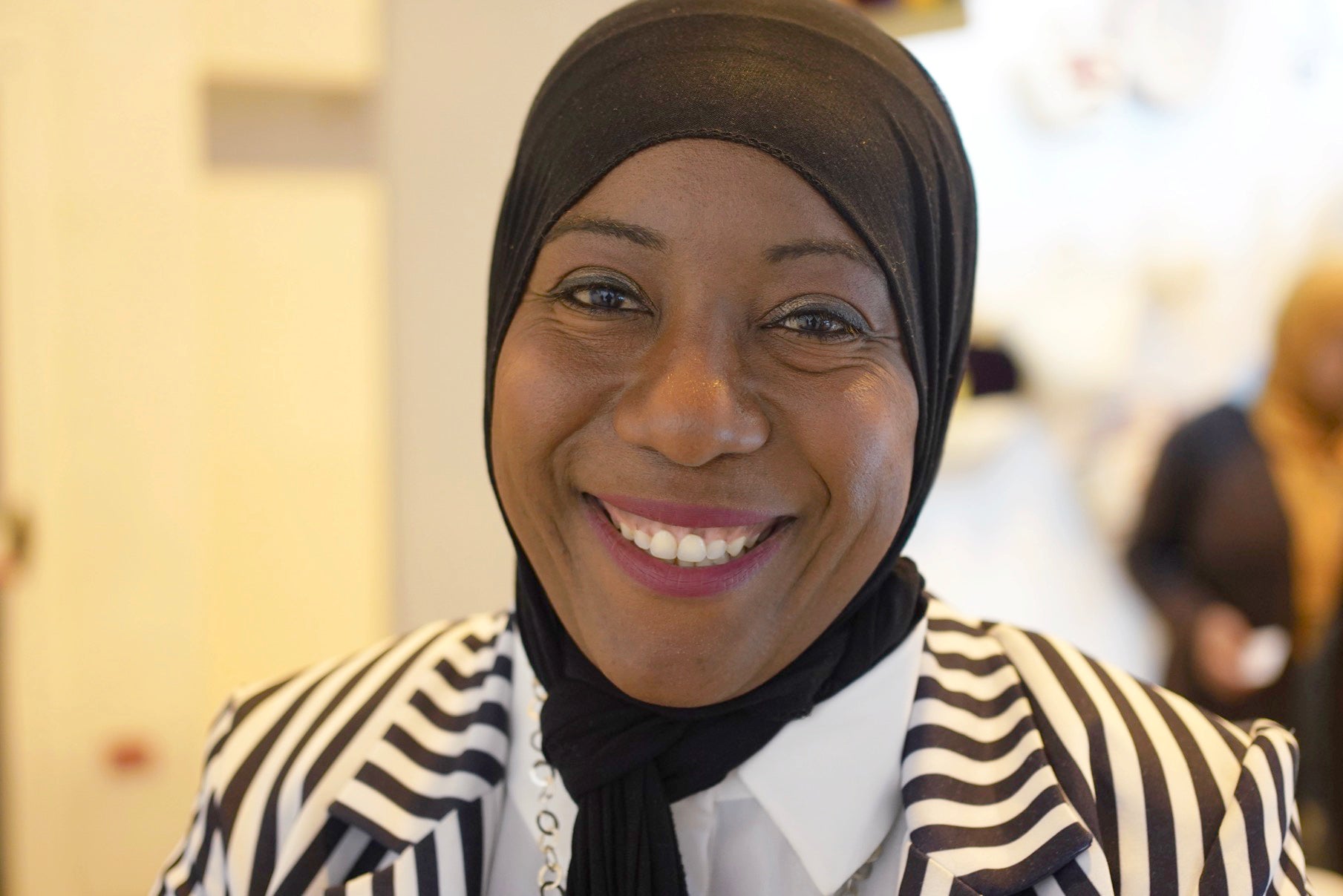 Soumaya Razgallah, 37, is the President of "She is the Goal", an association in  Chenini-Gabes that provides training to women leading environmental projects.
Promoting the principles of social and solidarity economy through its activities and projects, the association supports women in providing decent living conditions for their families while improving their community.
"I advise young people who are still looking for work: there is always an opportunity to innovate, no matter what your specialty is, you don't need to have the know-how, you can always have a good impact," says Soumaya.
She aspires to expand her Association, to other governorates to continue  empowering women and promoting environmentalism.
Mayssem Marzouki, Founder and CEO of Chai Kbir
Mayssem Marzouki, is a 19-year-old environmentalist, student, and CEO of Chai Kbir, a tea and herbal blends brand based in Tunisia. Through her company, she offers unique products that are carefully grown and crafted directly from farmers.
Passionate about her mission to heal with herbs and tea, this young entrepreneur is committed to sourcing her ingredients ethically and respectfully towards the environment.
"We must not forget that we have great gifts from mother nature and we can take advantage of them, but we must preserve our natural resources!" says Mayssa.