Under-Secretary-General of the United Nations and UN Women Executive Director completes her first official visit to Egypt
Date:
UN Under-Secretary-General and UN Women Executive Director, Ms. Sima Bahous, concluded her first official field visit to Egypt this week. In her meeting with Egypt's Prime Minister, Moustafa Madbuly, Ms. Bahous reiterated, "UN Women's commitment to support the Government to achieve the goals of the National Strategy for the Empowerment of Egyptian Women 2030."
During her visit, she also met with the Egyptian Ministers of Foreign Affairs, Planning, Finance, International Cooperation, and Social Solidarity, as well as with representatives from the National Council for Women, the national women's machinery.
Executive Director Bahous also took the opportunity to engage with national and regional partners in Egypt, including civil society organizations, private sector representatives and beneficiaries of UN Women programmes. In her conversations with key partners, she discussed ways to support women's economic empowerment through financial inclusion, access to decent work and entrepreneurship, advancing the paid care economy and access to sustainable livelihoods for women refugees.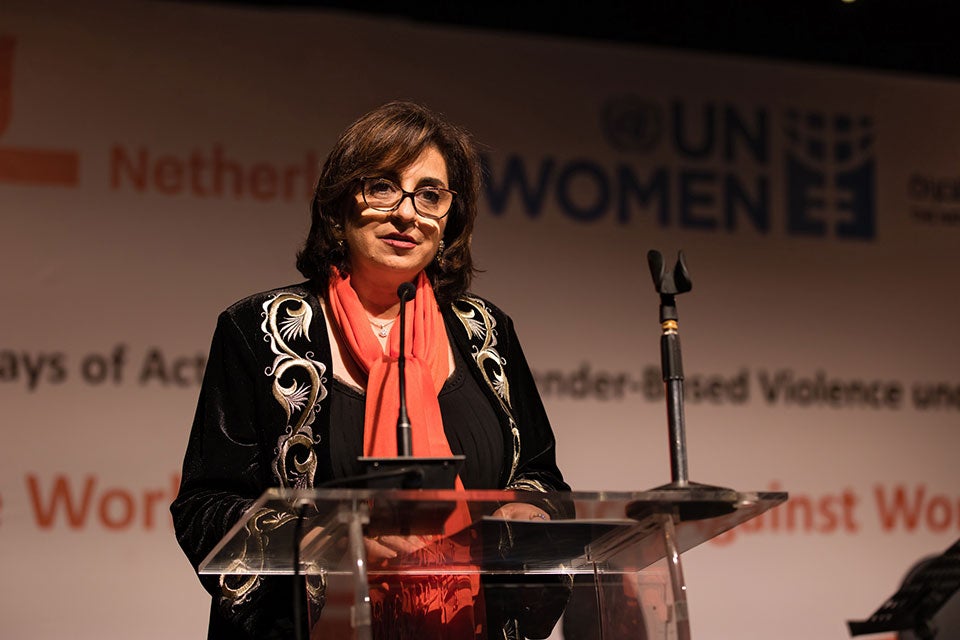 While in Cairo, Ms. Bahous met with Mr. Ahmed Aboul Gheit, Secretary-General of the League of Arab States (LAS) to discuss common priorities, including women's economic empowerment and financial inclusion in the Arab States, as well as ongoing initiatives to promote women's participation in peacebuilding and mediation efforts in the region.
The Executive Director's visit to Egypt coincided with the global 16 Days of Activism Against Gender-Based Violence campaign that runs from 25 November to 10 December. Under the UN Secretary-General's UNiTE to End Violence against Women movement, the UN system marked the 16 Days of Activism under the theme, "Orange the World: End Violence against Women Now!". As part of the commemoration, Ms. Bahous attended the lighting ceremony of the National Museum of Egyptian Civilization, organized by the National Council for Women, in partnership with UN Women, the European Union Delegation to Egypt and the Embassy of the Kingdom of Netherlands in Egypt.
"We must not turn our backs on the millions of women and girls whose lives have been forever compromised by gender-based violence," urged Ms. Bahous in her remarks. "Everyone has a role to play in this. I ask you to join UN Women globally in calling for an end to impunity and an end to the broader global culture that still does not take gender-based violence seriously enough."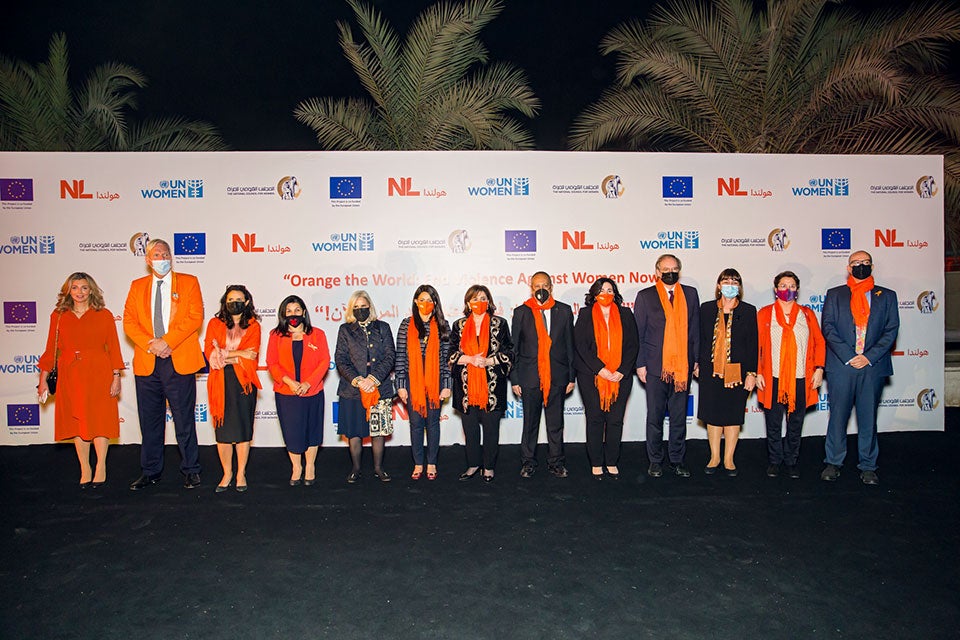 After wrapping up her meetings in Egypt, the Executive Director heads to Jordan, where she will meet with national and international partners to discuss the advancement of the gender equality agenda in the country.