This is what leadership looks like: Meet Caroline Fattal, one the "most powerful Arab women in business" dedicated to supporting Lebanese women entrepreneurs
Date: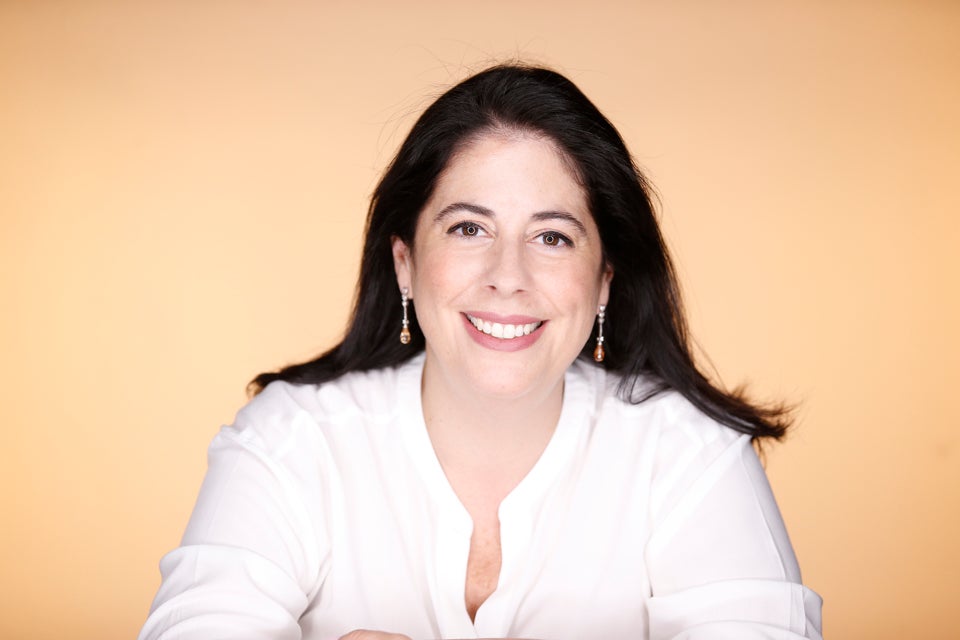 Lebanese businesswoman Caroline Fattal, 49 years old, has been named one of the "Most Powerful Arab Women in Business" by Forbes Middle East in 2014, 2015, 2017 and again last year, in 2020. Co-founder of Stand for Women, a Lebanon-based NGO, she has dedicated much of her time since 2017 to helping more female entrepreneurs enter and grow in the local economy and to take on leadership positions in the private sector. Since the August 2020 Beirut explosion, Fattal and Stand for Women have partnered with UN Women to support small women-owned businesses that were impacted by the explosion.
"I believe that economic resilience and revival of businesses are critical and supporting women to remain in the workforce is crucial," says Caroline Fattal. In 25 years, Fattal has acquired extensive experience in multinational companies (France, Argentina, and Lebanon) and within her family business, where she rose through the ranks to become a board member. A firm believer of women's empowerment, Fattal launched the non-profit organization, Stand for Women, to improve women's inclusion in the workforce.
"At Stand for Women, we apply a 'customized personalized approach' to make a difference," she says. "We aim to achieve equality among women and men in the workforce through awareness and training sessions. We form close relationships with each woman beneficiary through one-on-one consultations to help with their livelihood and inclusion in a gender-balanced business. We champion sisterhood and encourage women in the workforce to support one another."
When, on 4 August 2020, a massive explosion at the Beirut Port killed more than 200 people and demolished thousands of buildings, including small businesses, Stand For Women was the first NGO to start saving and rebuilding women-owned small and medium enterprises, while majority of relief effort focused on food distribution and reconstruction of homes.
Building the resilience of women entrepreneurs
In partnership with another NGO, Live Love Beirut, funded by UN Women, Stand for Women provided women-owned businesses with machines, computers and supplies, tailored to the needs of each business, to help them reopen. With the support of UN Women, they further promoted online visibility of these businesses.
Small business owners had hoped to recover sales during the holiday season in December 2020. However, the impact of COVID-19 and the explosion lingered on, making it nearly impossible for small businesses to stay open.
"When the COVID-19 lockdown was renewed in January, they faced additional stress," explains Fattal. "[It compromised] their cash flow and their ability to pay rent and utilities. One of our beneficiaries owns a photocopy shop, making only 60,000 LBP (USD 7.50) per day; how can she, under lockdown, bring money home?"
Since August 2020, Stand for Women has helped 109 women-owned businesses reopen.
Invest in fostering women's leadership
"Before the Beirut Port explosion, women workers and entrepreneurs were already in a precarious situation because of the COVID-19 pandemic, especially those with school-age children, since they had to drop out of work to help with online schooling," reflects UN Women Representative in Lebanon, Rachel Dore-Weeks.
A recently published study by UN Women shows that unemployment rate among women went up from 14.3 per cent before the crisis to 26 per cent as of September 2020.
For Caroline Fattal, investing in women's leadership is critical, in business, in politics and in life. When she first joined her family business, she was the only woman on the board in 2003, 105 years after the business was first established. Now, she says women make up 66 per cent of the board. "We can work on education and raise awareness, but the only way to achieve more inclusion of women in board rooms is through quotas," she says.
Fattal has coached and mentored women in her family business and her company was one of the first three pilot companies in the Arab region to run a gender audit with ILO. The extensive gender audit included qualitative and quantitative studies and audited the company's websites, job offers and regulations, for potential gender bias. Following the audit, Fattal and her team developed a gender action plan to improve women's inclusion and gender equality in the workplace.
"If we had more women in the hierarchy in different sectors, whether in politics or business, Lebanon would be a completely different country," says Caroline Fattal. "I hope many women will run as candidates to the 2022 parliamentary elections, since they represent the change that Lebanon needs. Women must be supported to become leaders and fulfill their dreams, because they can make a difference in their community".