From where I stand: "I am developing my mediation skills to encourage my daughter and her generation to engage in peacebuilding efforts"
Date:
Amal Chehabi, a 59 -year- old Palestinian refugee woman living in Ein El Helweh camp in South Lebanon, heads the Palestinian nationalist social-democratic political party's (Fatah) social department in Lebanon.  She also heads the legal support unit for the Palestinian national security forces. This mother of four with two diplomas in public health from UNRWA's Siblin training center and a second in health from the American University of Beirut, is a member of a UN Women hosted community mediation network organized in collaboration with the UN Relief and Works Agency for Palestine Refugees in the Near East (UNRWA) and supported by the Rebecca Dykes Foundation.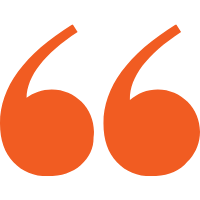 "Growing up in Ein El-Helweh camp, there was always discrimination against women, whether in education or at work. We were raised believing that girls should only work in the education sector and not to pursue different careers.
 At 9, I attended a camp for children for after school activities, organized by Fatah, where girls and boys were present in equal numbers, and this thrilled me. I learned music, and soon after I joined the camp's choir. We were also taught about Palestine and the 1948's Exodus. Young girls were encouraged to join these camps as there weren't other extracurricular activities. We were refugees and we lived in poverty.
During Lebanon's civil (1975), I was detained for a month by Israeli soldiers following their occupation of Lebanon, for being politically active. I was first held at Sidon's Serail (the local administrative center)  and later transferred to a detention camp in Nabatieh, a town just south of Sidon. I was released three months later in a prisoner swap.
I started advocating for women's rights in 2007 when I enrolled in a project to combat violence against women; first as a trainee, then as a project coordinator and a trainer to raise awareness on violence against women. I remember seeing women in leadership positions cry during the sessions because women would relate to some of their own experiences with violence.
As I started taking more leadership roles in my community, I realized that there were only seven women representatives in all Palestinian Popular Committees which are equivalent to municipalities in Palestinian refugee camps, and they only fulfilled roles such as secretaries or cleaning ladies. We worked hard to include more women in decision-making positions and were able at first to include two women in the Popular Committees in each of the 12 Palestinian refugee camps.  Today these Committees include 47 women as decision-makers and leaders.
I was interested in participating in UN Women's mediation work because I already had a leading role at the Camp as a women's rights advocate and as the head of the legal support unit for the security forces.
The mediation trainings led by UN Women were exactly what I was looking for.  The trainer from the University of Saint Joseph's (USJ) Centre for Professional Mediation, introduced us to new skills such as active listening and effective communications. I liked most that we could raise and discuss all topics during the workshops to be able to apply our everyday experiences to the new skills we were learning.  She walked us through most mediation skills and we also learned to differentiate between negotiations and mediation.
The training started in January 2020, for four hours, a day. After the trainings end, we are encouraged to identify certain interventions to apply our learnings to, with USJ's help.
Mediation is essential for women because we play a significant role in society and are the most affected by conflict. Whenever conflicts erupt at the camp, women immediately take action to mitigate tensions because even though they might not be directly involved, their brothers, sons or fathers are most likely at risk of getting hurt. Because of this, we need more skills on how to do this better. In the future, I am planning to use my mediation skills to leverage more positive engagements between the security forces and residents to decrease tensions in the Camp.
I also want to work on the inclusion of women in the security forces and the Popular Committees to support women to be able to voice their opinions and be heard and respected. Until now, we do not have women in security forces in refugee camps and I want to change this.
I'm developing my mediation and negotiation skills to encourage my daughter and her generation to engage in peacebuilding efforts. When women participate in security issues, and have an active role, then we can say we are building peace and security in our communities."