In the words of Balsam Al Ayoub: "Our primary goal is always to educate, using sport as a tool to empower women and girls"
Date: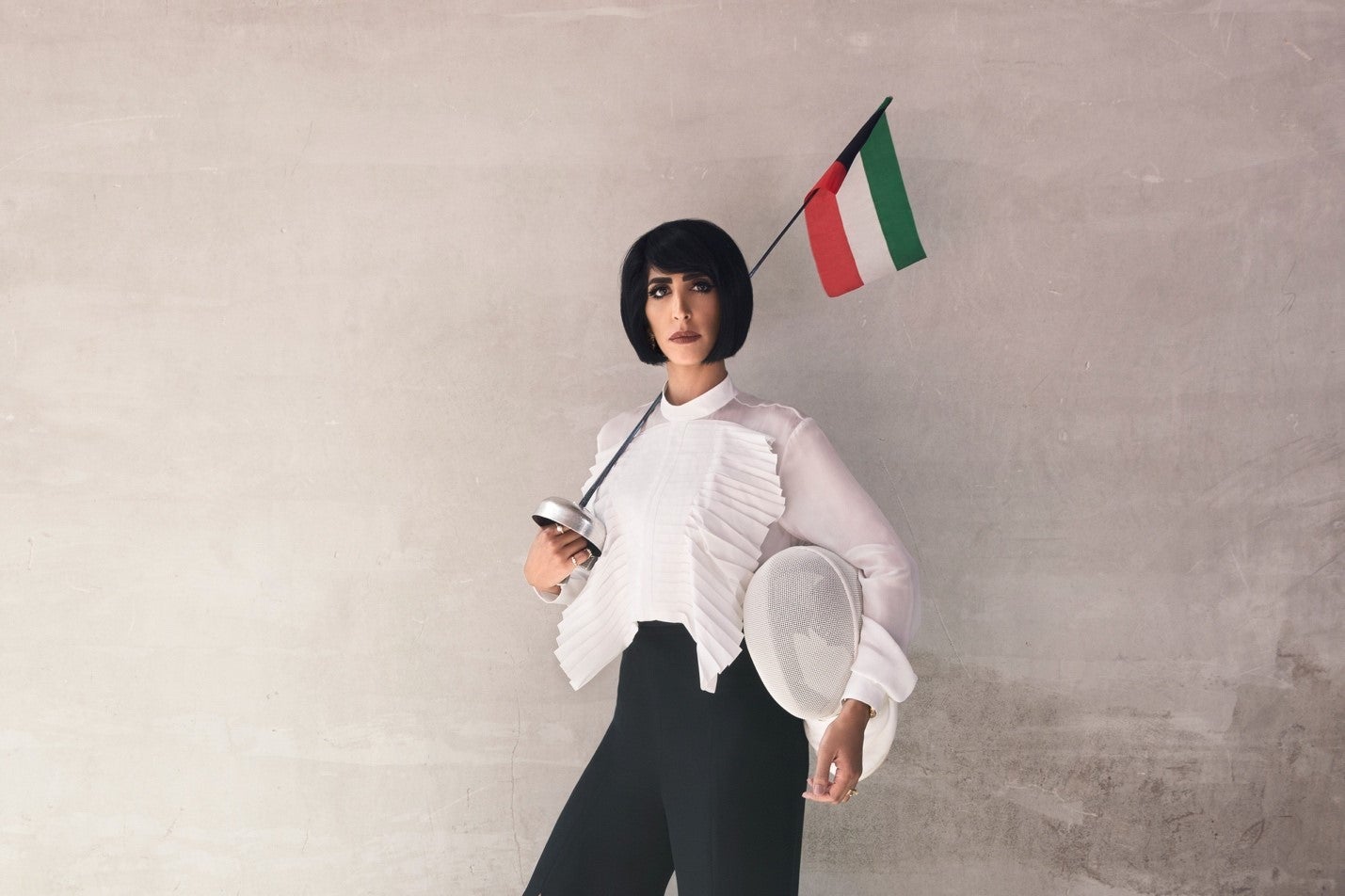 Balsam Al Ayoub is an international fencing competitor who has represented her home country of Kuwait at numerous international events. Following her retirement from international fencing competition, she co-founded Balsam International to promote girls' and women's participation in sport, culture and community inclusion programmes. Ms. Al Ayoub supported the launch of the Women's Empowerment Principles in Kuwait, held earlier this month, under the auspices of Her Excellency Mrs. Hind Subeah Al-Subeah, Minister of Social Affairs and Labour and Minister of State for Economic Affairs of the State of Kuwait, in partnership with the General Secretariat of the Supreme Council for Planning and Development, the Women's Research and Studies Centre of Kuwait University, UN Women and the UN Development Programme.
I have experienced many great benefits participating in international fencing. It gave me the honour of representing my country and carrying my country's flag around the world. It introduced me to the international sporting world. Though I came from an athletic family of world travelers, fencing opened the door for me to compete internationally and to see countries and cultures in a different light. When I became an athlete, I learnt how to communicate with the world on a professional sporting level.
Through history, sport has always been a neutral zone, a language that everyone speaks. I come from a country that embodies peace and friendship in sport. In October 1989, the Peace and Friendship Cup was created in Kuwait to celebrate the end of the Iran-Iraq war and use sport as a means of unifying the global community. The first lesson I learned about sport's potential to promote peace and development, was when I was 10 years old, participating beside 5000 other students in the opening ceremony in Kuwait.
When I first became a professional athlete at the age of 16, I was shocked by the gender inequality displayed at the professional level. I was so surprised at how the men's team were supported to compete and train in comparison to the women's team (myself and my sister). I had never experienced gender differences in sport prior to this because of the way I was raised by athletic parents, who taught us that sport is not gender based and who believed in their children's abilities regardless of sex.
This is why it is very important to support gender equality and empowerment of women and girls and to provide them with the same opportunities, advantages, training and education as men. I believe that empowering women allows them to embrace their own vision and gives them permission to be the best version of themselves by supporting them and believing in their abilities; never discriminating against them because of their gender.
As an elite athlete, it was all about discipline, serious training, strategy, the honour of representing my country and repetition. When you represent your country, you bear a lot of responsibility. During this time, I always carried with me the words of Sheikh Fahad Al-Ahmed Al-Jaber Al-Sabah about the unity sport creates between competitors: that we forget everything except how to compete peacefully and with dignity.
These days, in my life after international competitions, I support humanitarian projects in different countries that reflect our desire to contribute and give back to communities. My primary goal is always to educate; using sport as a tool to empower women and girls. I also aim to connect the Kuwait community with global projects and movements in some capacity.
Encouraging more women and girls to participate in sport is an ongoing challenge. In the Gulf states, females in sport are not taken as seriously compared to male athletes and are often judged as unfeminine or bad Muslims because they challenge the stereotype of a traditional Arab woman. They often lack resources, funding and training facilities, facing resistance even within our own community, based on religion, tradition and culture.
My message to girls and young women is to never give up on your dreams, and your goal to be the best you can be. Always try your best, work hard, train hard and keep your end goal in sight.