UN Women, Algeria and Belgium Partner in New Gender Equality Programme
Date: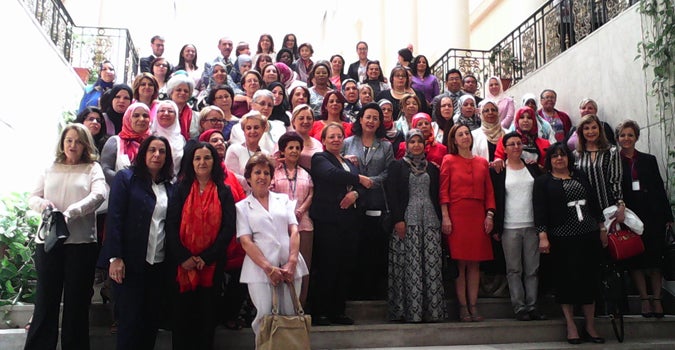 UN Women signs an agreement today, Thursday, in partnership with the Algerian government launching a programme to further gender equality and women's empowerment in Algeria.
The programme, funded by the government of Belgium, focuses on providing capacity building and technical assistance to women election winners on the national and local levels to enhance their influence in the decision-making process. Another area of focus for the programme is the elimination of gender-based violence through improving the support system available for women survivors of violence in line with Algeria's national strategy to combat violence against women. The third focus area of the programme is advocating and promoting gender equality values through media outreach to raise awareness among younger audiences and change negative gender stereotypes.
The Algerian government will play a significant role in the implementation of the programme through the Women Machinery, the Ministry of Communications, the Ministry of Interior and local governments. The comprehensive scope of the programme also aims at including both Parliament chambers as well as independent civil society organizations.
The programme, funded by the government of Belgium, will last for a period of two years 2015-2017) with a total budget of 1.5 million euro.