Gender Mainstreaming in the Economic Track for Libya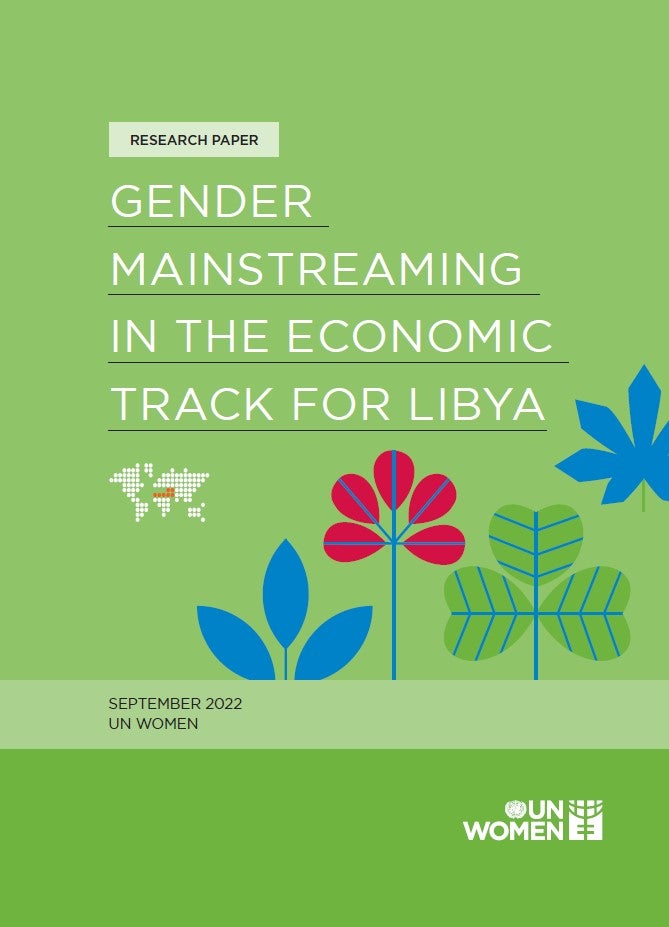 Libya is a country with great potential. Its vast oil and gas reserves and its well-educated population present opportunities for supporting the transition from conflict to peace and for achieving sustainable development in the long term. However, if Libya seeks to benefit fully from its natural wealth and human capital, it must ensure that its economic development policies benefit both men and women.
Section 2 of the paper discusses compelling arguments for mainstreaming gender in the economic track of Libya's peace process. Currently, women's concerns are not adequately represented in the economic track of Libya's peace process.
Section 3.1 discusses key constraints, including the lack of consideration to gender perspectives in the track recommendations.
This paper examines how gender mainstreaming is achieved in a variety of normative frameworks that apply to Libya and its business partners. Section 3.2 focuses on the domestic level and Section 4 on the international level.
Section 5 looks at case studies from Norway and Uganda that have useful lessons for Libya.
Section 6 provides key recommendations for Libya and the international community, based on benefits of gender mainstreaming, the applicable normative frameworks and the lessons learned from the case studies.
View online/download
Bibliographic information