Gender-Sensitive Resilience Capacity Index: Iraq's Second Report on Resilience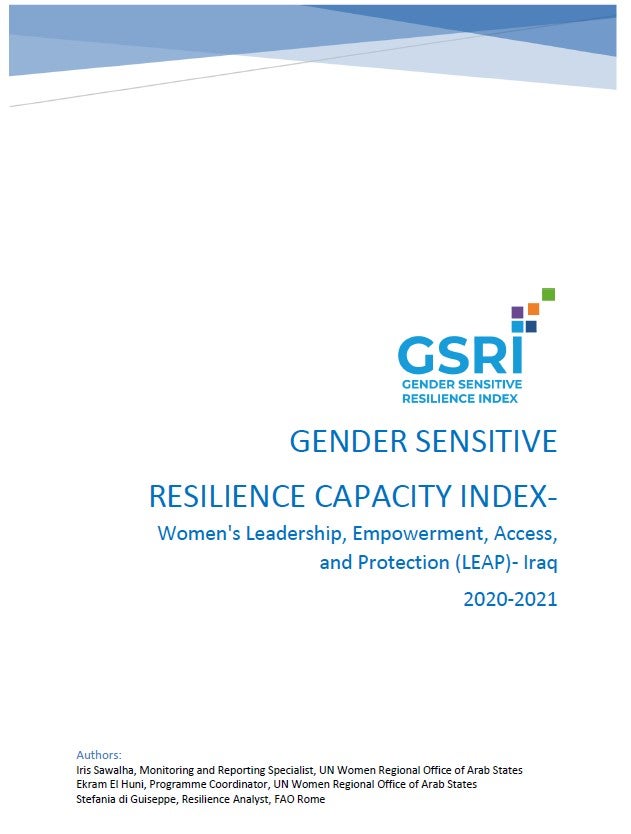 Thanks to the support of the government of Japan, the United Nations Entity for Gender Equality and the Empowerment of Women (UN Women) implemented the 'Women's Leadership, Empowerment, Access, and Protection (LEAP) project. In the Arab States region, UN Women began its resilience monitoring efforts in 2019 and in 2020, UN Women extended its resilience monitoring framework to cover regional resilience-focused programmes. Under this programme, UN Women in Iraq was able to conduct resilience monitoring, captured through the gender-sensitive resilience capacity index in Anbar and Kirkuk through its implementing partners, the Women Leadership Institute (WLI) and the Baghdad Women Association (BWA).
The analysis included in this report builds upon data collected through the LEAP project and sought to provide evidence around key resilience issues.
View online/download
Bibliographic information