COVID-19: Gendered Impacts of the Pandemic in Palestine and Implications for Policy and Programming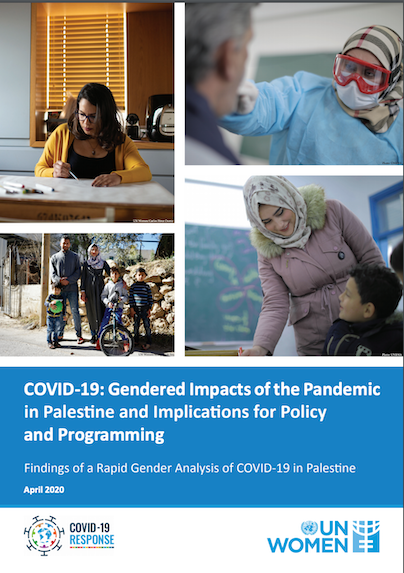 As of May 6 2020, there are 538 confirmed cases of COVID-19 in the West Bank (including East Jerusalem) and the Gaza Strip, according to World Health Organization (WHO). On March 5, an emergency state was announced and lockdown measures have followed across the Palestinian Territory. This comes at a time when Palestinian capacity for emergency response is significantly reduced by the Israeli occupation, intra-Palestinian strife and a dire economic situation. To increase understanding of the gender-specific impact of COVID-19 and ensure that the needs and priorities of all Palestinians are fairly and effectively addressed in response plans, UN Women conducted a rapid gender analysis.

Based on preliminary data collection, surveys and meetings that UN Women had with more than 30 women-led organizations and woman leaders in the West Bank and Gaza, the report warns that the pandemic is expected to disproportionately affect women, create and exacerbate pre-existing gender-specific risks and vulnerabilities and widen inequalities.
View online/download
Bibliographic information