Bahrain, the Supreme Council for Women and UN Women Regional Office for the Arab States host the second edition of the Princess Sabeeka Bint Ibrahim Al Khalifa Global Award for Women's Empowerment
Date:
Under the patronage of Her Royal Highness Princess Sabeeka Bint Ibrahim Al Khalifa Wife of His Majesty the King of Bahrain President of the Supreme Council for Women, UN Women Executive Director Dr. Sima Bahous spoke at the ceremony to celebrate Bahraini Women's Day, held at the new Athar monument site on 30 November 2022.
The ceremony celebrated the achievements of Bahraini women during the country's history and in 2022 and recognized the winners of the second edition of the Princess Sabeeka Bint Ibrahim Al Khalifa Global Award for Women's Empowerment, supported by the UN Women Regional Office for the Arab States.
The Global Award recognizes the contribution of the public and private sectors, civil society, and individual champions to empower women and girls across the world. By celebrating these achievements, the Award aims to promote women's empowerment and encourages innovative approaches and solutions to ensure women's progress and participation in all domains.
By fostering creative and extensive approaches by diverse stakeholders, the Global Award also contributes to the achievement of Agenda 2030 and 17 Sustainable Development Goals, particularly SDG 5: achieve gender equality and empower all women and girls.
In her opening remarks, Her Royal Highness Princess Sabeeka Bint Ibrahim Al Khalifa said that "This event is unsurprising for Bahraini women, who have proven longstanding patriotic stances throughout history and to this day, whether through their role in caring for their families or in serving their homeland from every job site or through their noble voluntary contributions to meet the needs of their community." Her Royal Highness continued by congratulating all winners of the Global Award and noted that their example illustrates that commitment is the only way to achieve the desired goal and that the path of excellence always begins with a step and sincere determination. Her Royal Highness also expressed her great appreciation to UN Women for their interest in and support of Bahrain's efforts in the field of women's advancement and affirmed the Kingdom's keenness to continue its strategic partnership with UN Women, in order to achieve the common goals to serve women everywhere. In conclusion, Her Royal Highness Princess Sabeeka Bint Ibrahim Al Khalifa expressed her appreciation for all those who had worked to implement this initiative to honour women around the world, including the members of the international Jury.
UN Women Executive Director, Under-Secretary-General of the United Nations and Chair of the International Jury for the Global Award, Dr. Sima Bahous, highlighted that "Since His Majesty King Hamad Bin Isa Al Khalifa ascended the throne in 1999, Bahraini women have experienced qualitative leaps and bounds thanks to Her Royal Highness Princess Sabeeka Bint Ibrahim Al Khalifa, commending the strong and growing partnership between the Kingdom of Bahrain and the United Nations and its specialized agencies, particularly UN Women, based on the approaches and visions outlined by Bahrain's wise leadership, that support and empower women. In a related context, Dr. Bahous has also praised the high turnout of the second edition of the Princess Sabeeka Bint Ibrahim Al Khalifa Global Award for Women's Empowerment, noting that the Award is an significant platform for attracting outstanding and influential initiatives at all levels by competent women across the globe and highlighting inspiring success stories."
The 2022 award winners are:
Public Sector category: The Public Defender's Office of the State of Bahia in Brazil
Private Sector category: D-Olivette Global Enterprise in Nigeria
Civil Society category: Rukungiri Women Integrated Development Foundation (RWIDF) in Uganda
Individual Champions category: Ms. Nawal Mostafa from Egypt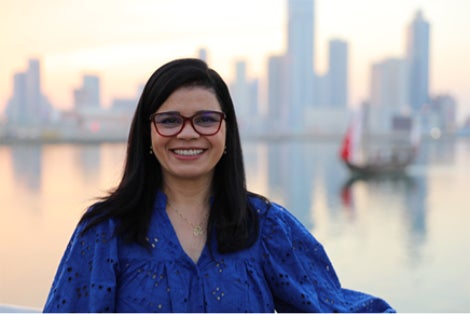 All four winners have contributed to the advancement of women's empowerment across the world.
The Public Defender's Office of the State of Bahia in Brazil has expanded women's assistance units internally and created mechanisms to allow women to break the cycle of violence through employment for them to become economically and financially independent. It also implemented a gender equality policy as a means to counteract the inequality between men and women that Brazilian society is witnessing and that has been propagated within governmental institutions.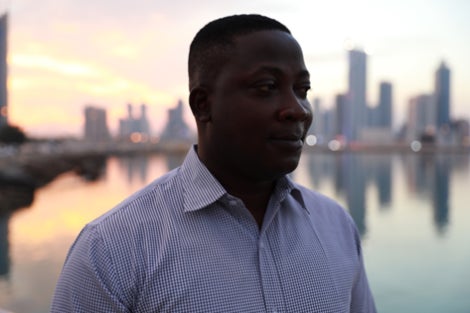 D-Olivette Global Enterprise, Nigeria, works on innovations aimed at zero waste from the use of wood as an energy source in rural areas where clear energy transmission is difficult, and people solely depend on firewood as a source of energy.  The company provides products that convert a large amount of organic waste into gas and bio-fertilizer for domestic use (for cooking and electricity), as well as for fertilization and biogas to operate agricultural tools and cold rooms, to reduce energy poverty, and to ensure that women and girls have easy access to energy away from the difficulty of walking Long distances to collect firewood every day.
RWIDF is a women's organization in Uganda whose mandate is to enhance the rights, skills, livelihoods, and well-being of marginalized women and girls, especially those who are victims of domestic violence. The organization launched a project co-financed by the European Union to combat domestic violence and empower women and girls in a gender-sensitive way to demand their rights so the survivors can access timely adequate care and protection services, and access credit and start-up income generation projects to provide for the basic needs of their children and be valued as contributing members of the community. The project was able to resolve at least 8 out of every 10 violence cases reported and the percentage of the survivors who feel safe and protected from abuse increased from 20% to 83% over the project period.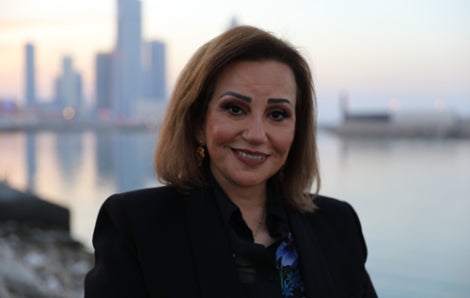 Ms. Nawal Mostafa is an Egyptian journalist and an advocate for female prisoners who founded the Association of Children of Female Prisoners in 1990, which she currently chairs. The association is the first of its kind in Egypt that works to pay bail bonds for female prisoners of poverty and pay debts on their behalf. It also aims to empower female prisoners of poverty economically, by establishing a first-of-its-kind sewing workshop inside women's prisons. The association has also established a business incubator outside the prison to train and refine the skills of vulnerable former prisoners so that they are qualified for the formal labor market.
During the ceremony, winners of the 7th edition of the Princess Sabeeka bint Ibrahim Al Khalifa Award for Bahrain Women's Advancement were announced as follows:
Public Sector - Ministries and Official Bodies: Ministry of Health
Public Sector - Official Enterprises: Labour Fund (Tamkeen)
Private Sector (large companies): Bahrain Petroleum Company (Bapco)
Private Sector (medium companies): Bahrain Mumtalakat Holding Company (Mumtalakat)
Private Sector (small companies): Export Bahrain
Civil Society: Bahrain Diabetes Society
Individual Champion: Dr. Amal Abdulrahman Al Jowder
Additionally, the winners of the fourth edition of the Young Female Entrepreneur Seal were announced as follows:
Fatima Ibrahim Al Ansari: uses virtual reality technologies to develop engineering designs that are in line with the principles of sustainability and environmental preservation.
Sarra Mo'men Al Reefi: established a specialized center to provide surgical and therapy services and early diagnosis of breast cancer in Bahrain and abroad.
Mariam Abdulrahman Al Mansouri: owner of the first factory in the Kingdom of Bahrain that produces innovative plant products.
Mai Ibrahim Matar: developed an electronic platform that provides diagnostic services for remote radiological analysis and diagnosis.
Hessa Falah Al Binfalah: founded an engineering project for interior designs that are run by a Bahraini female cadre and whose designs are inspired by Bahraini architecture.
Lulwa Abdulrahman Al Mannai: established a Bahraini brand that manufactures bags using natural leather.
The ceremony also witnessed the opening of the new Bahraini Women's Monument, "Athar" ("Impact"). Athar is an abstract monument that represents four essential aspects of women's participation and leadership in Bahraini national development:  the sea; Bahraini women as educators and role models; their fundamental contribution to the historical progress of Bahraini society; and their achievements in advancing national development.  The Athar monument is located on the shoreline, at the heart of the financial and commercial district.