Hania Boukhrais: Despite the violence, I will continue my municipal work
Date: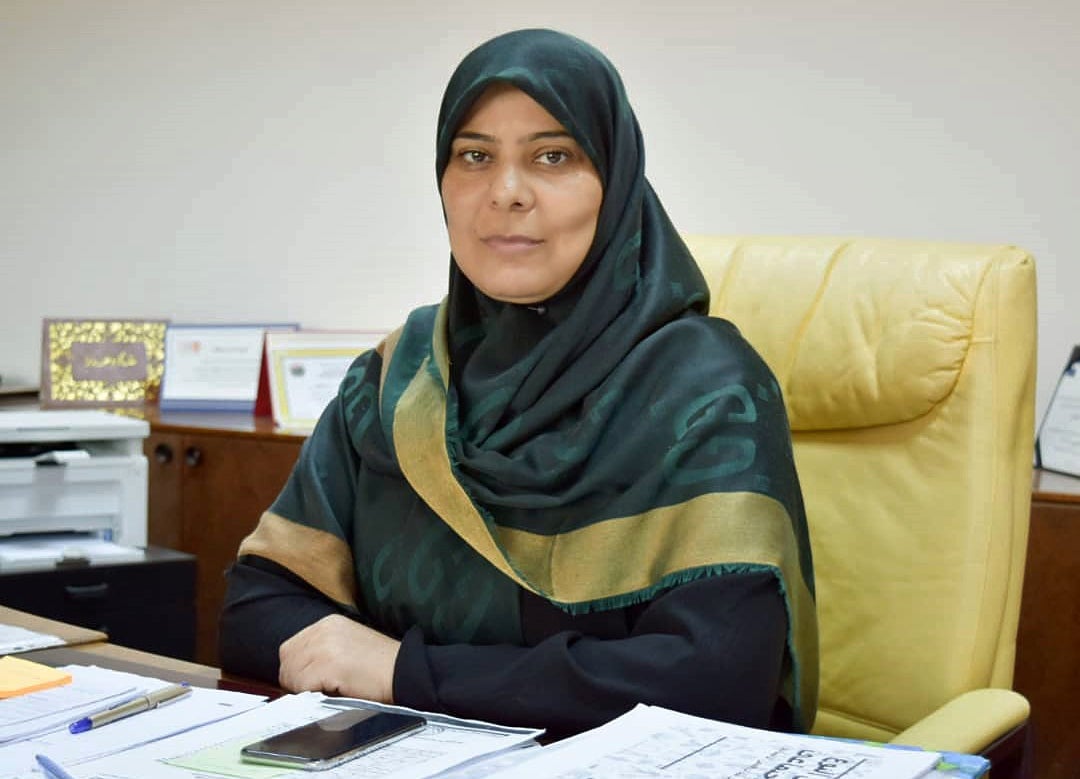 After completing her postgraduate studies in international business, Hania Boukhrais returned to her home city of Sirte, Libya – on the Gulf of Sirte, between Tripoli and Benghazi -in 2010.
She then began her career as a university academic in economics and became known as an expert in economy and international business.
Hania realized that she could be a good candidate for local office: she was highly motivated to serve her community, she had a strong professional resume, and she was familiar with the aspirations and struggles of Libyan youth.
In Libya, local governance law stipulates that at least one seat in each municipal council is reserved for women. In practice, this reserved seat serves both as a minimum and as a maximum: all women candidates compete for the one reserved seat. Hania won the seat reserved for women in the first local election in Sirte in 2014 by a considerable margin. In doing so, she became the first woman ever elected to the Municipal Council of Sirte.
Hania describes the moment that she won the local election as a turning point in her life. Nevertheless, in the context of a male-dominated community, where women are often wrongly perceived as weak and incapable of holding public office, Hania faced multiple challenges when she joined the municipal council.
"My main challenge on the council was how to deal with men councilors who didn't believe that women councilors could do their tasks just as well as men could. Every time I had to prove to them that I am an independent and qualified woman, who can do the tasks that men do, equally well. I have to constantly prove that I am not just a weak woman who cannot participate in decision-making process related to municipal projects," Hania explained.
Given the tense security situation in Sirte, where there had been ongoing armed clashes among different military actors, Hania was exposed to significant risk when she was working at her office in the municipality. She described her fear of being killed accidentally.
"Every time, I entered the office of the municipality, I imagined one stray bullet penetrating the window, and hitting my head," Hania said.
Another high-risk situation arose for Hania in 2018, when she was delegated to serve as acting Mayor. At that time, Daesh forces threatened to kill her if she did not abandon the delegated municipal position.
Despite these threats, Hania continued her tasks as the acting mayor. Around that time, Hania followed-up on the complaints of some citizens regarding the poor quality of medical services provided by a local hospital in Sirte. Hania convened meetings with the management of the hospital in the presence of the members of the Council of Wisemen to find a solution whereby the hospital agreed to improve the quality of service to patients.
Hania has shared her experiences as a local woman leader in a number of conferences.  However, this opportunity to share the experiences of Libyan women in public life was misrepresented by some extreme groups, who accused her of promoting immorality.
"The attack of those extremely conservative groups went so far that they created Facebook pages where they shared my private photos with my international friends that were published on my Facebook page, to justify their accusations that I am an immoral woman who does not respect the traditions and Islamic Sharia," explained Hania.
The online harassment continued against Hania to the point where these extreme groups shared Hania's mobile number over social media sites, which led to a barrage of threatening calls both day and night.
"As a result of this online harassment campaign against me, I went through episodes of stress, anxiety and a constant feeling of insecurity. I did not know at first how to deal with this big online harassment campaign against me" exclaimed Hania.
To avoid the serious effects of online harassment and to stop this type of violence against other woman in politics (VAWP), Hania decided to break her silence and ask the support of her friends from her network of elected women.
This led to contacting Meta (Facebook) to report the abusive Facebook pages, seeking to close the accounts.
Currently, Hania is still working as a municipal councilor in Sirte, where she is preparing for a new electoral campaign. This time, however, she will run as a candidate in the national parliamentary elections. She hopes to win a seat in the Libyan parliament to defend women's rights and promote peacebuilding in her country.
For women who aspire to hold leadership positions, Hania advises them to study law, which can help them to serve the people of Libya.