From where I stand: "Despite all the challenges, I am a firm believer in humanitarian work and its importance at this critical juncture of Libya's history"
Leila Ben Khalifeh is a member of the Libyan Women's Network for Peacebuilding, a recently established group of women representing a broad social, political, generational and geographic spectrum of people in conflict-affected Libya. Created with support from UN Women in 2019, the Network has 36 members meet weekly over WhatsApp and Zoom to discuss ways for Libyan women to enter male-dominated decision-making and negotiation spaces.
Date: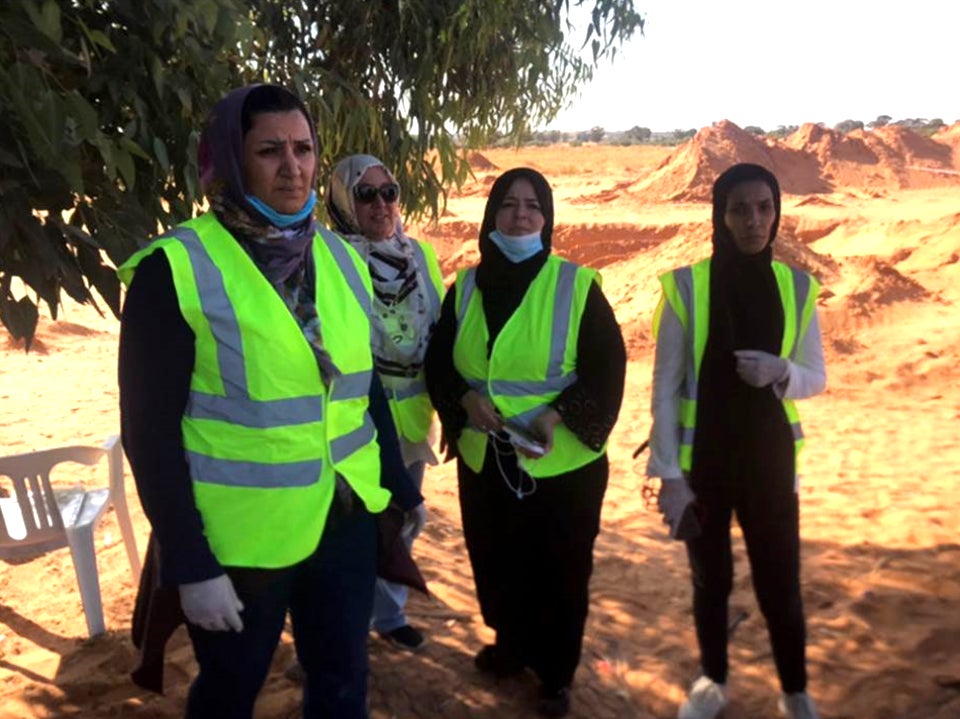 The situation in Libya is very complex. Conflict and displacement have been aggravated by electricity and water cuts and the COVID-19 pandemic. To help Libyan people in these difficult times, I have worked with volunteers and civil society actors to provide sterilization products and information on how to prevent the pandemic from spreading. I have worked with other members of the Libyan Women's Network for Peacebuilding to provide fabrics to make protective clothes for the medical staff of some hospitals in and around Tripoli so they could help people safely. I have also volunteered with the "Coronavirus Committee" in the municipality of Al Andalus to prepare an action plan in the event of an outbreak of COVID-19 and a training programme for the volunteering field teams.
As a member of the Local Reconciliation Network and the Libyan Women's Network for Peacebuilding, I have helped to diffuse tensions between warring parties. For example, to stop the conflict that had almost erupted between the cities of Zuwara and Raqdalin, we facilitated meetings between representatives from both cities. Fortunately, we were able to diffuse tensions between the parties before they escalated into armed conflict.
Humanitarian work for me is not only about providing aid, but also psychological support and most importantly monitoring and documenting violations. In Libya, we have been witnessing myriad violations, some of which amount to war crimes. So part of our humanitarian work is also helping victims of such violations to obtain justice and accountability for these crimes.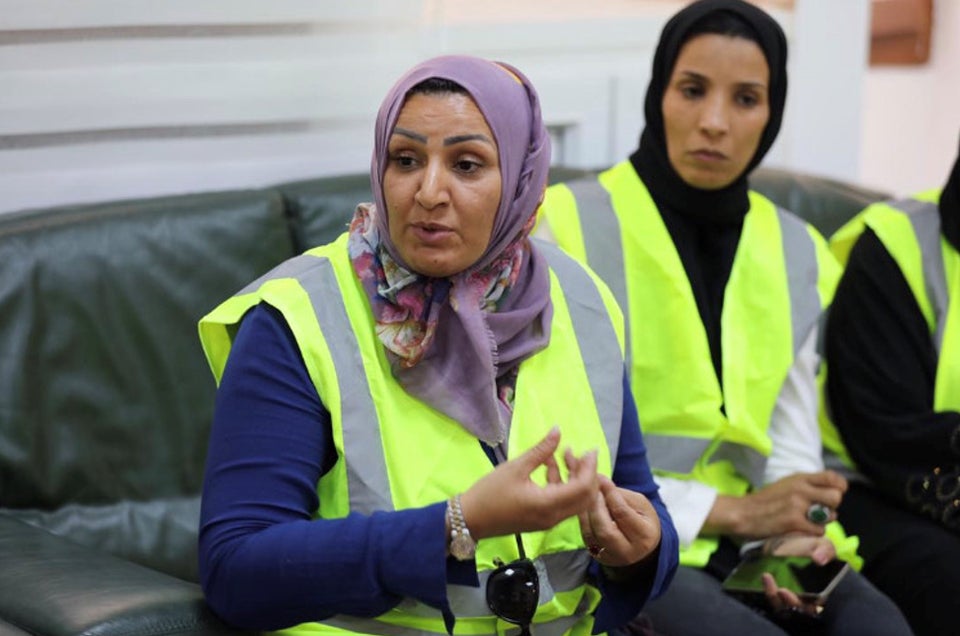 But this is no easy task, especially for women. I face many challenges in providing humanitarian aid to those who need it. For example, just because I am a woman, I am not allowed to be present in some places and areas. The security situation also makes it very risky for women to help people affected by conflict. Families sometimes don't allow women to engage in humanitarian work because they fear for their safety.
Despite all these challenges, I am a firm believer in humanitarian work and its importance at this critical juncture of Libya's history. I work hard to show that women are able to work in any place and on any issue, including humanitarian work, so I can help change gender stereotypes in our patriarchal society.
Libyan women are key players to end the conflict and usher in peace in the country. We are critical to fight the pandemic, end the multiple wars and help those impacted by man-made and natural disasters.
I believe we can end crises in Libya only if we intensify all our efforts and work all together, men and women."
---
The Libyan Women's Network for Peacebuilding seeks to have a say on how to rebuild peace in their country, acting as mediators between the warring parties, and find common grounds. As soon as the threat of COVID-19 hit Libya, the Network members quickly adapted using their mobile phones to support the response to the pandemic.