It's time for women in Jordan to have better representation in politics and decision making
Date: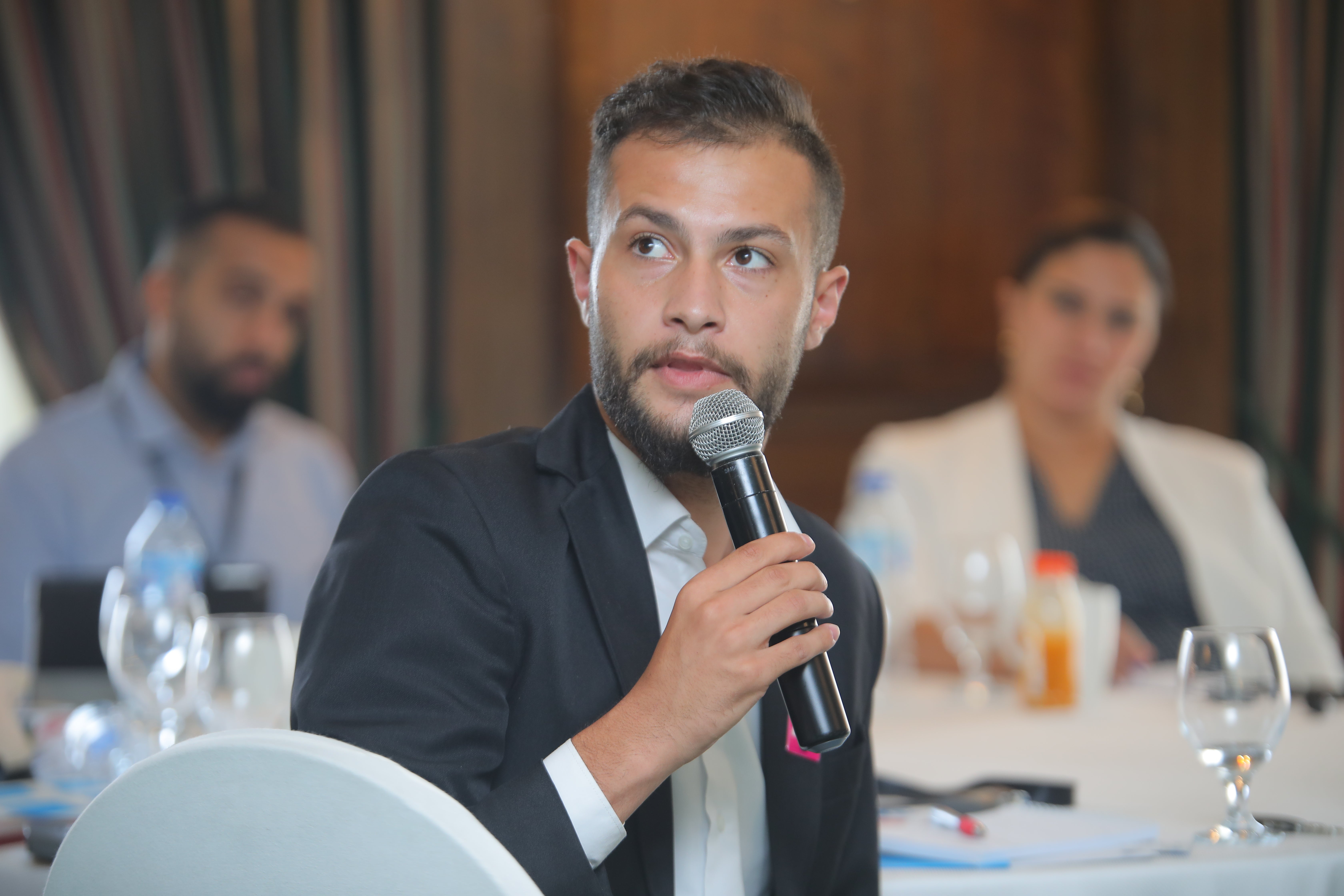 Rami AlSamhouri, Is a marketing student at Al-Zaytoonah University in Jordan. He is a certified trainer on the Sustainable Development Goals (SDGs) after receiving specialized training from UNESCO. He is also a youth delegate at the National Coalition for UN Security Council Resolution 2250 on Youth, Peace and Security. He's in charge of managing the Jordan clubs of the HeForShe movement.
Since the adoption of the Beijing platform for Action in 1995, Jordan has implemented many reforms to increase women's participation in politics.
In 2017, the country was ranked 12th in the Arab countries and 13th globally on the Inter-Parliamentary Union's (IPU) Women in Politics report.
However, Jordanian women still face stereotypes and discrimination that make them unable to reach equal opportunities in politics and high-level positions such as that of prime minister or president of a provincial council.
Moreover, women's participation is restricted to certain ministries, but when it comes to the most sensitive positions, such as the Ministry of the Interior or the Ministry of Defense, it is considered a "man's responsibility" and women are usually not represented in senior positions.
Current Prime Minister, Omar AlRazaz, has achieved the highest representation of women leaders in Jordan to date: 25% of his cabinet. Seven out of 28 ministers are women, and they hold several important portfolios in the economy, media, tourism, public transportation and social development.
As members of government, Jordanian women have made great achievements. For instance, during Majd Shweikeh's time as Minister of Tourism and Antiquities, tourism income reportedly increased to USD 5 billion compared to previous years.[1]
As for parliamentary representation, Jordanian women hold 20 out of 130 seats in the 18th Parliament, up by 15%, the highest per centage achieved by women in the history of the Jordanian Parliament since 1989. However, women's representation in Parliament remains low compared to other countries.
I believe there are many reasons behind this low representation of women in politics, including discriminatory social norms and traditions, stereotypes, and a non-supportive environment.
While Jordan has adopted international treaties such as the Beijing Platform for Action, which sets a clear path to increase women's participation in politics as one of its critical areas of concern, the country should uphold this commitment and enable women to participate and gain more and better experience in politics and decision-making. This will allow Jordanian women to be more confident and aware of the importance of their role as leaders.
What I'm trying to say is: there are many qualified women in Jordan, and they can be part of the much-needed positive change. The stereotype that women are sensitive creatures which make them unsuitable for decision-making positions is totally wrong. We can see women everywhere being responsible and excelling in their jobs. They can be advocates, judges and ministers just as good as men, and sometimes better.
It's true that women's access to politics in Jordan is getting better and more equal, but the process to reach equality is going too slowly and below the global average. Sustainable development will only be possible when women are able to fully engage in all aspects of life, including in politics and decision-making.
Disclaimer: The information and views expressed in our Beijing+25 Youth Voices page by youth from the Arab States region are those of the authors and do not necessarily represent the views of UN Women, the United Nations, or any of its affiliated organizations.
------------------------------------------------------------------------------
[1] According to the Central Bank of Jordan