International Women's Day 2019 in the Arab States Region

The theme for International Women's Day (8 March) this year, "Think Equal, Build Smart, Innovate for Change", puts innovation by women and girls, for women and girls, at the heart of efforts to achieve gender equality.
Join the conversation!
Use #WomensDay and #يوم_المرأة on social media to stand with the groundbreakers who are building a gender-equal future, and be part of the change. Check out our social media package with stereotype-defying visuals, GIFs and inspirational quotes from women innovators here.
Tweet #WomensDay
Achieving a gender-equal world requires social innovations that work for both women and men and leave no one behind. From urban planning that focuses on community safety to e-learning platforms that take classrooms to women and girls, affordable and quality childcare centres, and technology shaped by women, innovation can take the race for gender equality to its finishing line by 2030.
It begins with making sure that women's and girls' needs and experiences are integrated at the very inception of technology and innovations. It means building smart solutions that go beyond acknowledging the gender gaps to addressing the needs of men and women equally. And ultimately, it needs innovations that disrupt business as usual, paying attention to how and by whom technology is used and accessed, and ensuring that women and girls play a decisive role in emerging industries.
Join us to celebrate women and girls, their limitless imagination, their joyous dreams and their boundless strength.
Video: This #WomensDay, we're innovating for change
What does it mean to innovate? From mobile banking to artificial intelligence and the internet of things, it is vital that women's ideas and experiences equally influence the design and implementation of the innovations that shape our future societies.
Stories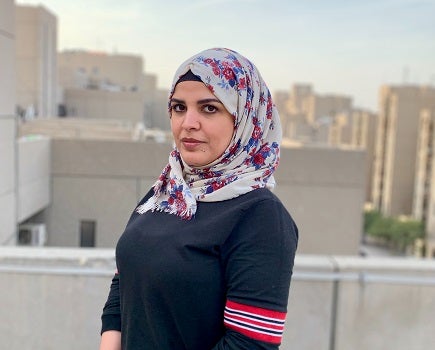 "We work to reduce violence against women and girls
by providing support services to survivors"

"Be strong, don't give up and unleash your potential."
New Arabic language Podcast sheds light upon women's
issues in the Arab States region

Women of Al-Hasa grab the wheel to drive the initiative of change
for women's access to transportation and daycare facilities

Arab Countries 'Ring the Bell' for Gender Equality

Events