Generation Equality action pack, November 2019: Generation Equality Stands against Rape
Top stories |Unpack the Everyday |Videos |News |Arab Youth |Social media |Facts and figures |Infographic
End rape—an intolerable cost to society
In her message for International Day of the Elimination of Violence against Women, UN Women Executive Director Phumzile Mlambo-Ngcuka says: "If I could have one wish granted, it might well be a total end to rape". Read the full message►
Rape, a single word with devastating impact that spans decades, even generations.
It destroys bodies and minds and puts peace in jeopardy.
When left unpunished or trivialized, it creates a pervasive culture where sexual violence is normalized, women and girls are undervalued, and entire communities and nations are left fractured.
Too many of us fail to name or challenge the rape culture that surrounds us.
Through words, actions and inactions; discriminatory laws or leniency towards perpetrators; through the media we consume, jokes we laugh at, and attitudes we do not question, we become part of a culture that allows rape to continue.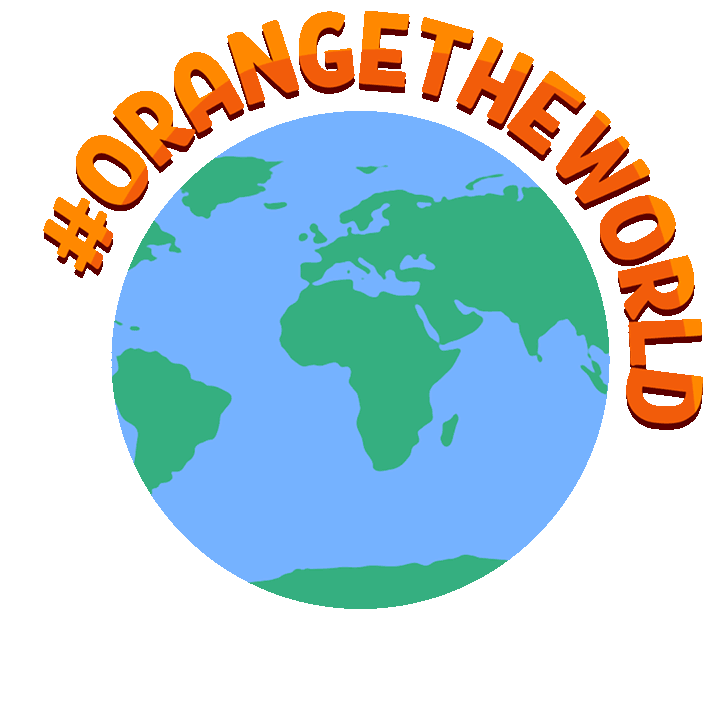 Although in recent years, the voices of activists and survivors through movements such as #MeToo, #TimesUp, #Niunamenos, #NotOneMore, #BalanceTonPorc, have reached a crescendo that cannot be silenced or ignored, violence against women and girls continues in every country.
One in three women are impacted by this violence; 15 million adolescent girls worldwide have experienced forced sex.
For the 16 Days of Activism against Gender-Based Violence, from 25 November to 10 December, and under the umbrella of the Generation Equality campaign to mark the 25th anniversary of the Beijing Declaration and Platform for Action, UN Secretary-General's UNiTE by 2030 to End Violence against Women campaign is calling upon people from all walks of life, across generations, to take our boldest stand yet against rape.
What can you do?
Under the theme of "Orange the World: Generation Equality Stands against Rape", how will you learn, question and take action? Get involved by learning more about rape culture, listening to survivors and sharing their stories, joining and starting conversations about consent. One of the key challenges in prevention of rape and sexual harassment is the lack of understanding around the issue of consent—only yes means yes, given freely by consenting adults, in every situation.
Small actions can make big impacts to stamp out rape culture. This month in Generation Equality, find stories, videos, infographics and action ideas that you can share to make a difference wherever you are.
Use the colour orange and join the conversation on social media using #orangetheworld and #generationequality.
Videos
One story about rape is one story too many.
Across the world and in different contexts, women and girls universally experience rape, sexual violence, and abuse. From university campuses to armed conflicts, their voices and stories have reached a crescendo that can no longer be ignored or silenced. It's time to take a stand to dismantle rape culture.
Silent is NOT golden
Violence against women is widely recognized as a critical violation of human rights affecting women's physical, mental, sexual and reproductive health and impeding women's economic development and societal well-being. Through the story of a survivor, this video provides an overview of the forms and consequences of violence in the Arab States region and highlights the steps needed to end violence in the region.
A survivor of ISIL sexual enslavement fights to rebuild her life
Along with thousands of other Yazidi women in Iraq, Sajida Koti Saado was sexually enslaved by ISIL. After being sold so many times to different men, she was lucky to escape. To get over this ordeal and back on her own feet, Sajida now makes sweets for a living and provide for her family. She is one of the many women UN Women and the European Union (EU) are supporting with psychosocial and economic support to become stronger and self-reliant through the programme "Strengthening the Resilience of Syrian Women and Girls and Host Communities in Iraq, Jordan and Turkey." This regional programme is largely funded by the EU Regional Trust Fund in Response to the Syrian Crisis "the MADAD EU Fund".
Top stories
Arab States Youth Unites against Gender-Based Violence
Youth advocates representing 14 countries in the Arab States region issued this year the Youth Call to Action to End Violence Against Women and Girls. The document stipulates regional priorities and responsibilities and offers recommendations to address gender-based violence in the region, from the perspective of youth as the future generation of leaders. See the Call here.
Youth voices for gender equality
Social media
Stand with #GenerationEquality against rape culture.
Click on this sticker and tweet it out to kick start your advocacy.
Check out how you can find our stickers and GIFs on Instagram and Twitter and share your activist message using #orangetheworld.
Spread the word about rape culture and alert your community that it's all around us, all the time.
Invite everyone to take action to end this pervasive culture.
Everything you need to join the conversation can be found in this social media package with sample messages and visuals in English, French, Spanish, Russian, Arabic and Chinese available here.
Follow us:
@unwomenarabic on Twitter
@unwomenarabic on Instagram
UN Women Arabic on Facebook
See our coverage of the International Day for the Elimination of Violence against Women and 16 Days of Activism against Gender-Based Violence from previous years: 2018