UN Women Response to COVID-19 in the Arab States Region (March to December 2020)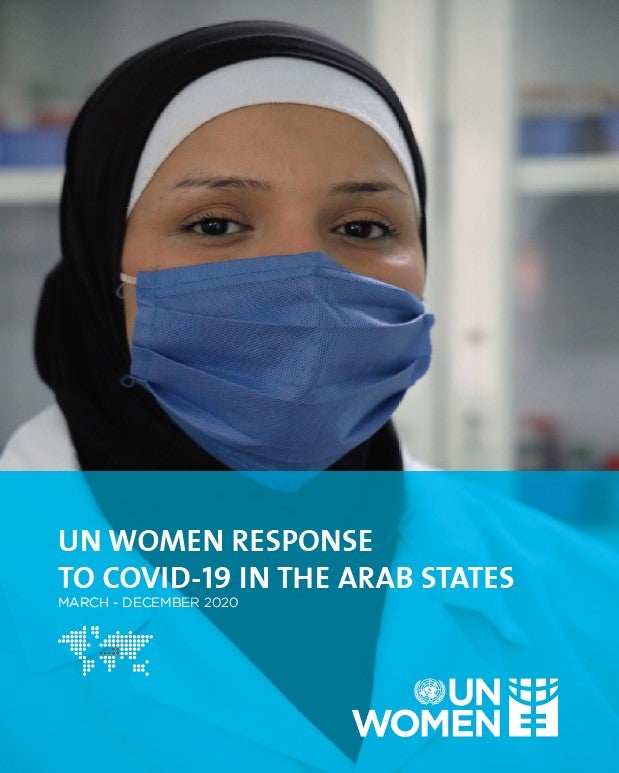 As COVID-19 continues to spread across the globe and throughout the Arab States. The coronavirus pandemic is challenging hard-earned progress on gender equality and women's empowerment, and further exposing the detrimental effect gender inequality has on individuals, society, and the economy.
In the Arab States, women are more vulnerable to COVID-19-related social and economic impacts because of existing gender inequalities. While the report highlights gender inequalities and the effect of COVID-19 on women and girls, it also captures the highlights of UN Women's work at the regional and country level in the Arab States Region during 2020 to mitigate the negative impact.
The report also sets out what more can be achieved with increased and sustainable sources of funding to attain sustainable recovery and development creating better opportunities for women and girls.
View online/download
Bibliographic information