Why Muslim Family Law Reform? Why Now?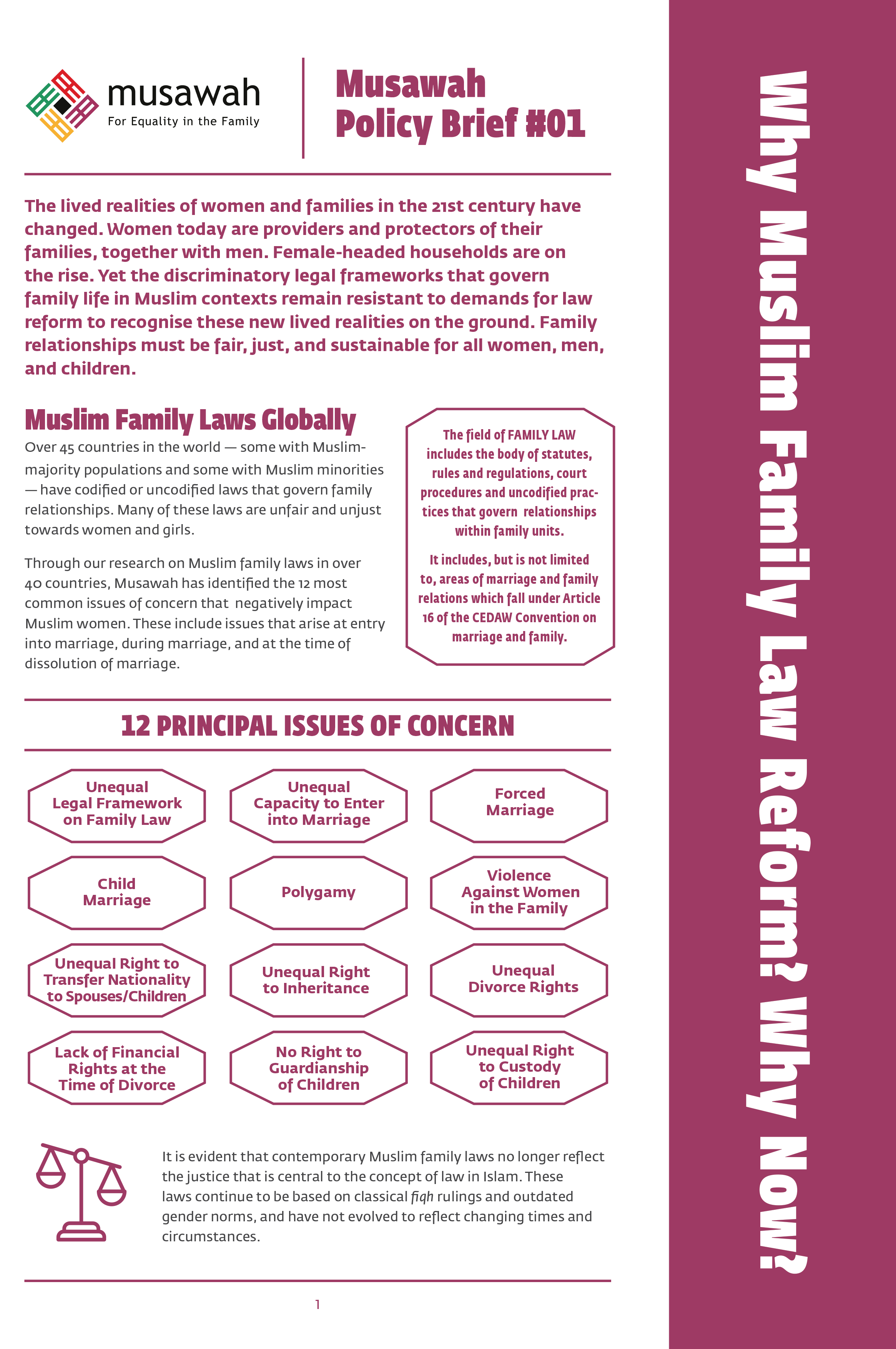 This publication is produced by Musawah with support from UN Women within the framework of the 'Men and Women for Gender Equality' regional programme funded by Sweden.
Several arguments commonly used to resist family law reform in Muslim contexts are often based on religious grounds. But scholarship and activism in the Muslim world have developed to make the case for the possibility and necessity of reform. This policy brief distills the 10 strongest arguments for reform into 10 Fundamental Facts: Making the Case for Reform of Muslim Family Laws.
View online/download
Bibliographic information