Women's role in Preventing Violent Extremism in Tunisia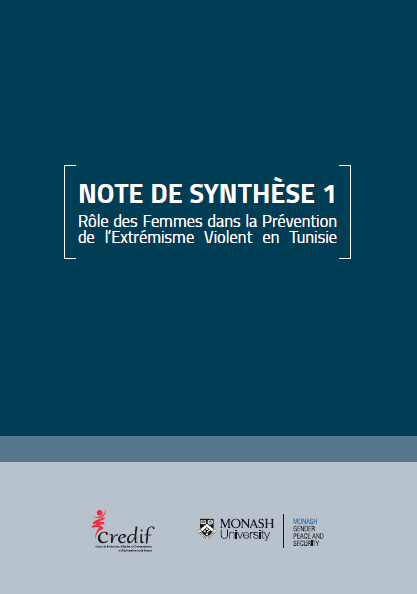 This policy brief is a summary of a paper authored by Emna Jeblaoui, the Executive Director of International Institute for Human Development (IDH), Tunisia. The paper is the first in a series of three on women and violent extremism in Tunisia. The research and papers were commissioned by UN Women, as part of a project between UN Women, the Tunisian Centre of Research, Documentation and Information on Women (CREDIF) and Monash University's Gender, Peace and Security Centre (Monash GPS). The views are those of the author alone, and do not necessarily reflect those of UN Women and Monash GPS.
This policy brief examines women's current and potential roles in preventing violent extremism (PVE) and fundamentalism in Tunisia. Drawing on limited available research and data, the brief documents the ways women engage in and/or support strategies and programs to counter fundamentalist ideologies and practice, and/or prevent violent extremism. It addresses why women are motivated to counter or prevent violent extremism. As well, the intersections of PVE with the Women, Peace and Security (WPS) agenda in Tunisia are explored.
View online/download
Bibliographic information