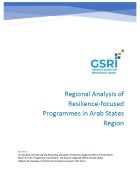 With thanks to the Government of Japan, who generously funded the regional LEAP and COVID-19 programmes as well as the resilience monitoring efforts, UN Women was able to roll-out the gender-sensitive resilience capacity index in 5 countries, namely Egypt, Iraq, Lebanon, Palestine and Yemen, through 11 of its implementing partners.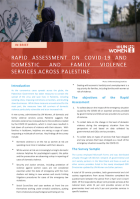 This brief suggests that domestic violence has increased in Palestine due to the conditions created by the COVID 19 pandemic, which in most cases resulted in a lockdown of survivors of violence with their abusers. With families in lockdown, helplines are seeing a surge of cases requesting a multitude of services.

This report represents the conclusions of two sessions held in Tunis, Tunisia on 12-13 May 2016 with members of parliament, representatives of ministries / government bodies responsible for monitoring and evaluating the SDGS, women national machineries and evaluators from across the Arab States region.