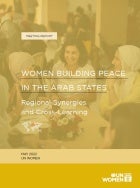 In May 2022, the UN Women Regional Office for Arab States and the Government of Finland organized a two-day workshop titled "Women Building Peace in the Arab States: Regional Synergies and Cross-Learning" to highlight women's mediation efforts in their communities and the lessons learned from interventions under the regional WPS programme and the Syria WPS programme.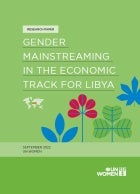 Women's economic empowerment is critical for sustainable peace and development in Libya. This study focuses on women's empowerment in the economic track of Libya's peace process. It considers the benefits of gender-mainstreaming and the normative framework that supports gender equality, including UN Security Council resolutions in relation to Libya and the Women, Peace and Security agenda, the peacebuilding framework for Libya and international human rights law.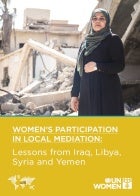 UN Women's new report "Women's Participation in Local Mediation: Lessons from Iraq, Libya, Syria, Yemen" sheds light on the diverse mediation roles women have played to resolve conflict and restore social cohesion in their communities.