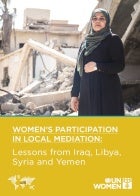 UN Women's new report "Women's Participation in Local Mediation: Lessons from Iraq, Libya, Syria, Yemen" sheds light on the diverse mediation roles women have played to resolve conflict and restore social cohesion in their communities.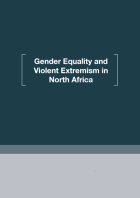 With support from the UK Government, UN Women Regional Office for the Arab States has been working since 2017 to deliver better evidence through quality research on gender equality, masculinities and violent extremism in North Africa to inform regional and global policy-making on the prevention of violent extremism (PVE) and Women, Peace and Security.
This year's regular resources report analyses how UN Women mobilized its core contributions in 2019 to fulfil its normative, coordination, and operational activities mandate, in order to improve the lives of women and girls worldwide. Through the presentation of tangible results, this report presents case studies at the global, regional, and country levels to showcase the impact that regular resources have in the countries where UN Women is present.