Women-owned businesses (WOBs) in the Middle East and Northern Africa (MENA) region could make significant contributions to entrepreneurial activity and countries' economic growth, but face challenges and barriers. This report examines access to finance in the United Arab Emirates for WOBs; describes government and private measures to promote women's entrepreneurship; looks at global best practices and makes recommendations for policymakers and stakeholders to improve women-owned businesses' access to financing.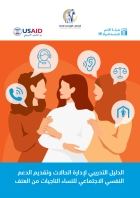 This training manual aims to build the capacity of service providers on case management and psychosocial support to women and girls' survivors of violence or exposed to its risk.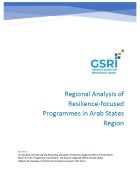 With thanks to the Government of Japan, who generously funded the regional LEAP and COVID-19 programmes as well as the resilience monitoring efforts, UN Women was able to roll-out the gender-sensitive resilience capacity index in 5 countries, namely Egypt, Iraq, Lebanon, Palestine and Yemen, through 11 of its implementing partners.